So I was invited to participate in Skiing Magazines/ Portillo photo contest 08. Five of the industries best photographers are given five days to shoot one athlete of there choice, mine being Jason West. at Portillo resort. Portillo is know for its steep and crazy lines. With great backcountry access and more hiking than you could force yourself to do in a week, we gladly accepted. So I have never been to South America before, so needless to say i was stoked. We flew into Santiago and had to stay the night there. Portillo is two and a half hours from the city and there are only shuttles that run to the resort on Sarurdays. So after a day of walking around the city it was time to head up into the Andes. The Andes are a very old mountain range. They are falling apart and the erosion is impressive. I was in awe of the massiveness of the range. Coming from the Wasatch, this mountain range makes them look like a small bunny hill.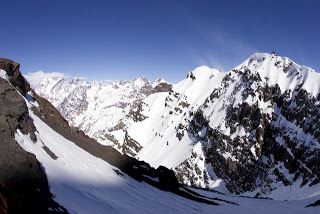 The first day in Portillo Jason and I decided to ski one of the most popular lines there. The super C couloir. This is a couloir that runs 5ooo vertical feet with its peaks topping out at 13, 650 feet, or close to it. The weather had been quite warm before we got there and we knew that we needed to hit the couloir to get the goods. We were right on the money. That 5000 feet was sweet all the way down. 
Here is Jason at the top of the couloir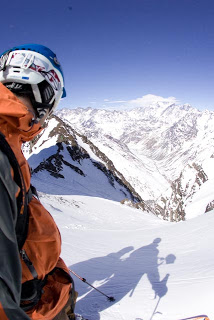 Here is one in the couloir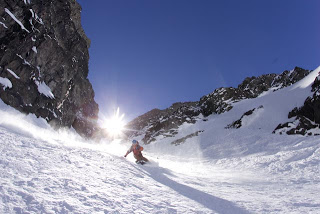 So we were blessed to get a foot of snow mid week. It was much needed, and really helped with getting solid photos. Next to Portillo is Mount Aconcagua, which is the highest mountain in the western hemispher. It towers above all the surrounding peaks and is stunning to look at. We got some shots with it in the background, but can't really put them up because they are for the contest. The avi danger is low and seems that everything is welded into place pretty good.
Here are a few photos that Jason took of me.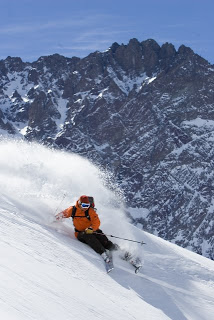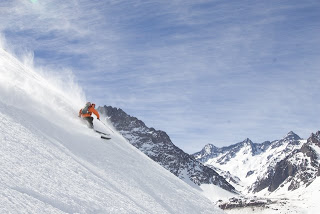 Skiing in portillo is what ever you want it to be. they have a range that starts at a bunny hill to the most crazy lines you could think of . the last day we were in Portillo we did some shooting for fun. the contest had ended, but we wanted to shoot more. We found some of the steepest lines of the whole trip and had a lot of fun skiing them.
Here is Jason on The steepest line of the trip.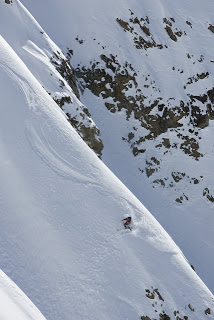 Chile is an amazing country. The trip was over the top and the skiing just added to that. It is always good to leave you bubble and see the world and experience different cultures.
Steve Lloyd