As incredible as Terradets was, we decided to check out Santa Linya for our last day in Spain this year. So we packed up in the morning and drove right over. Much of the Cova Gran was wet, so we didn't end up climbing a lot. (Even if it had been perfectly dry, I definitely wouldn't have been able to climb much [of the hard, hard climbs] anyway.) In the afternoon, we switched to a nearby crag called Futbolin for a few extra pitches of more moderate climbing...
Driving from Terradets to Santa Linya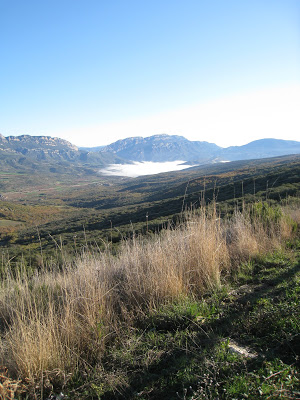 Oh! That's what the fog looks like from above it...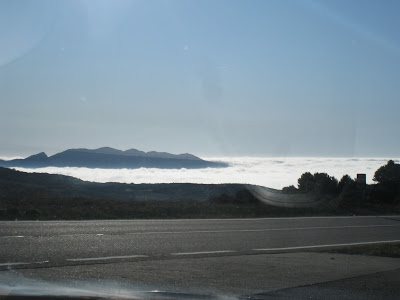 Oceans of Spanish fog...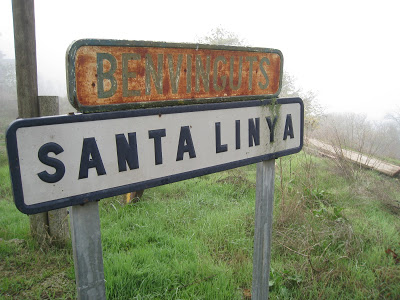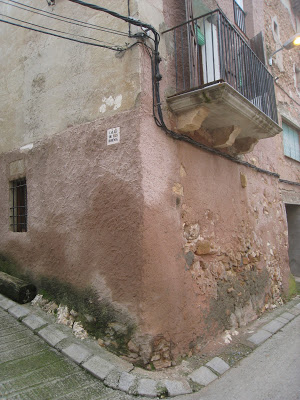 Walking the streets of Santa Linya while waiting for the fog to burn off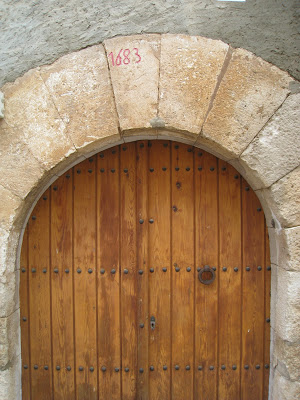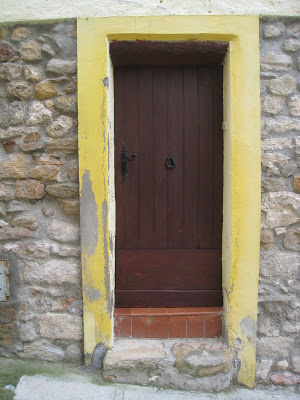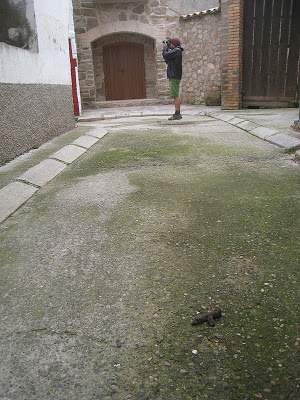 Poop everywhere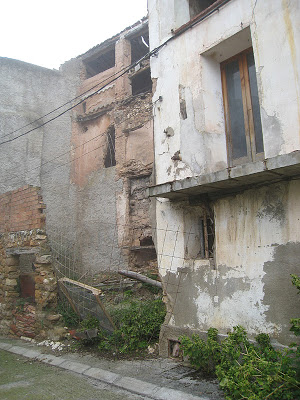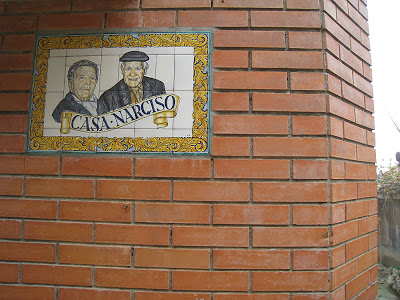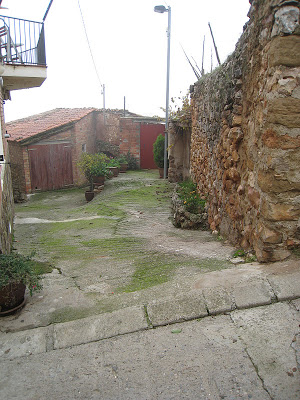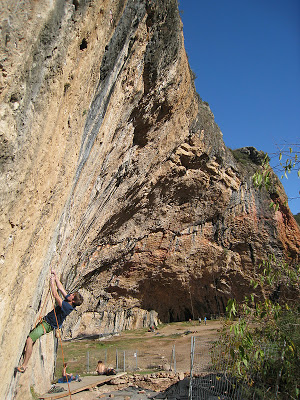 For those who have spent the last few months bouldering and/or sitting in the rain, the Cova Gran is WAY too steep. (David sending an 8a to the left of the Cova Gran)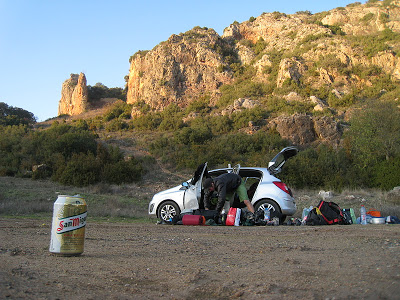 Packing our bags for the flight home the next day in front of the Futbolin crag