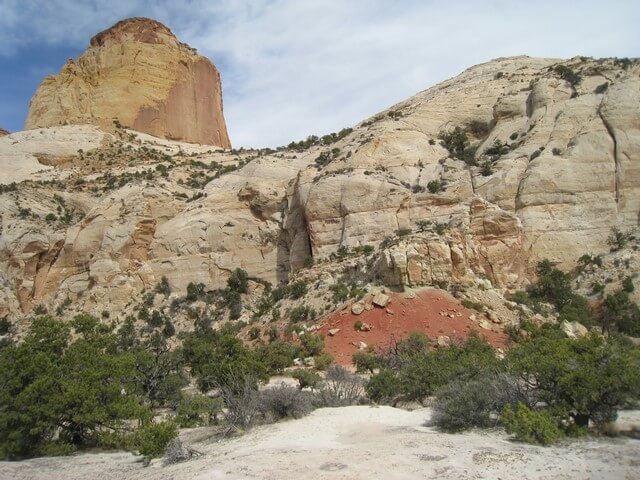 Our team of mountain climbers on top of the wind scoured summit of Mt Monroe 5372 ft.
 The Mammut Athlete team has been charging ahead with expeditions, rock - ice climbs, ultra trail runs, and ski adventures while quietly back in Vermont the Mammut management, sales, and distribution employees run the core business of this top of the line outdoor company.
This past weekend was the time for an in-house adventure. The Mammut staff came to NH for a ski and mountain climb on Mt Washington in the White Mountains.  MMG Guides Alex, Erik and I met the Mammut team at the AMC Highland Center Lodge on Friday afternoon for an evening of drinks, dinner and social activities.  Saturday morning we all awoke at dawn, ate a healthy breakfast and headed into the wilds of the mountains.