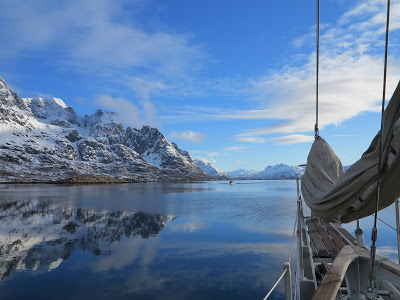 Heading towards Grunnfjorden on the Skydancer.
Growing up in Seattle, I became accustomed to the mountains and water surrounding me at all times. Having proximity to both allowed me to explore and fall in love with some of our Earth's great elements, sometimes both in a single day. The mountains provided inspiration and motivation, while the water always gave me a calming emotion that I came to require.
Over the past few months, I have been lucky enough to visit other places around the globe that provide a similar, and even closer distance from the mountains to the sea.