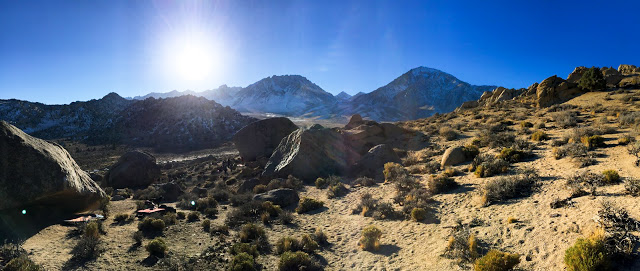 Classic view from the Buttermilks toward Mt Tom
Christine and David's multi-state pebble crushing adventures over the past 6 months.
In the last few months, Christine and I have had the chance to take a couple of short trips, and to work on some creative projects. In December/ January, David's brother and his girlfriend came for a two-week visit from Sweden. We split our time between Bishop and Las Vegas, bouldering the whole time.