You may have heard about the Polar Vortex.  
What is it exactly? The polar vortex is a persistent, large-scale cyclone located near Baffin Islands which pumps cold arctic air down into the central and northeastern sections of Canada and the US. To many this weather pattern is only a nuisance with the extreme cold mornings, long term icy roads and walkways, and transportation delays. To the ice climber and winter mountaineer the polar vortex is welcomed.
Winters in the northeast can be fickle and the ice climbs come in and out of shape. This leaves climbers guessing at the weekends route or activity. This season Phat Ice climbs are abundant  - no guessing needed - but a hearty New England attitude has been a must. To be out for the day in extreme cold you must be equipped with the right gear and clothing. Mammut comes into play right here - as the finest supplier of ice climbing and mountaineering clothing and products.
Now we are in mid march and ice and winter climbing interests can be waning for some - for the other full on addicts fantastic ice conditions can be found in many areas for some time to come. Enjoy!!!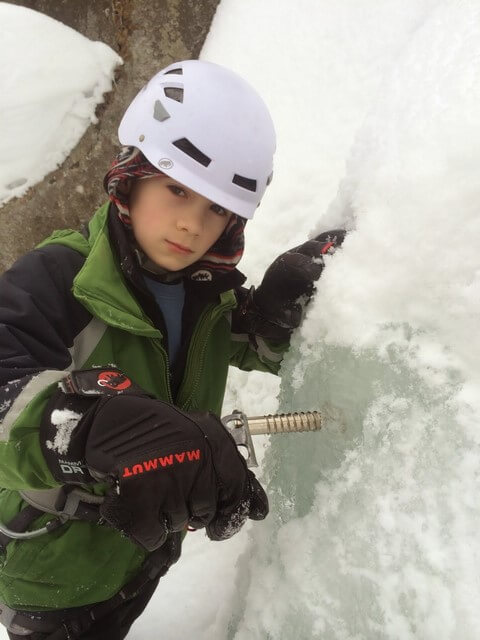 Emmett taking on a serious look - this is ice climbing!!!