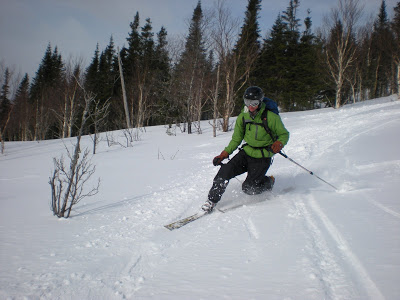 Spring break 2009 arrived on March 21. On the 22nd I loaded my gear and self in the van with 5 Middlebury College students. We drove for ten hours into Quebec along the St Lawrence River to the Chic Choc Mountains in the Gaspe Region. The Chic Chocs Snow Bulletin stated transitional ski conditions were to be found, in other words expect a hard crusty surface. We were not sure what to expect but when we arrived it was snowing and the snow banks that lined the road were taller than the van. Looked as though these conditions would be just fine for our spring skiing trip. On the first two days we skied excellent conditions with a few inches of new snow covering the old surface. Soft and quiet powder turns on the glade runs of Champ-de-Mars and Mt Blanche brought smiles all around. Mid week we skinned up to Mt Hog's Backs and Mt Albert. Nothing was transitional about the skiing here either. The runs were smooth and covered with a few new inches. The small amount of new snow made a big difference - the result was very good skiing during the week.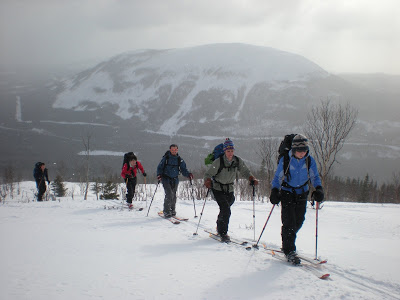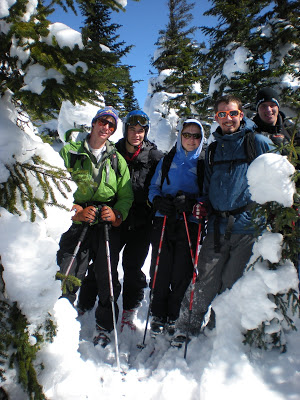 Middlebury College has an extensive outdoor program. The college is loaded with equipment for the students use. Many Mammut products were in use on the trip. The number one Mammut product was the Pulse Barryvox Beacon with Ice 35 Packs, Probes, and Belay Jackets also in use.
This was my second trip to the Gasped and I am planning to go back next spring. The area has a large variety of ski tours ranging from moderate glades to advanced chutes. The snow pack is deep into April with March being a prime time to go. Thanks to Dave, Jacqui, Kyle, Sam and Nat for coming together to make this trip happen. I had a great time meeting and skiing with each of you.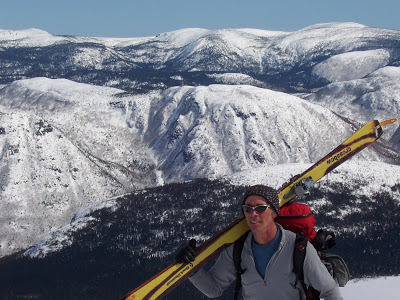 Art Mooney
UIAGM Mountain Guide