by Chris Thomas
photos by Andy Burr
Ice, in Zion? I was in as much disbelief as you are when Andy approached me with the idea. He had heard some rumors going around of huge, multi pitch ice pillars and smears forming in the slot canyons on the upper east side. Though the idea was sexy, I was filled with skepticism as we started the 5 hour drive from Salt Lake City. The temperature in Springdale was supposed to be in the low 60's, but I justified it by arguing to myself that I needed to get out of the mid-winter SLC inversion. Shingo and I brought rock gear, just in case.

Amazingly, Andy was right, and we found a multitude of long, very steep ice lines in a truly stunning location. The pictures speak for them selves.
The predawn approach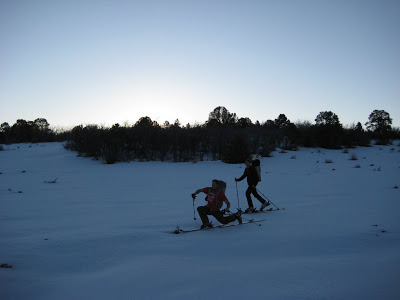 The slot canyon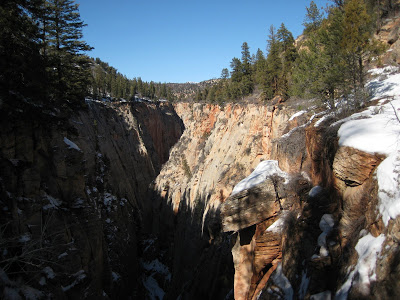 One of the many routes. This one is the most obvious and aesthetic line, and has already been climbed by a few other parties. 70 meters of 85-95 degree plastic ice.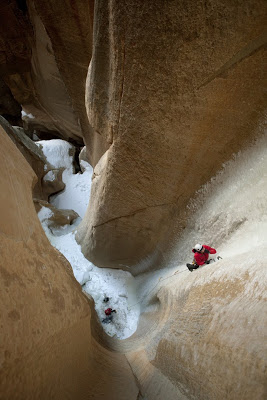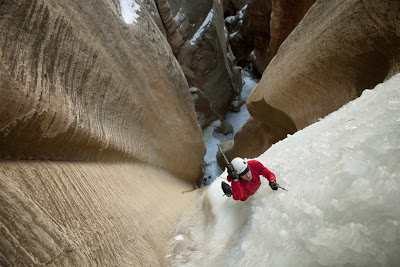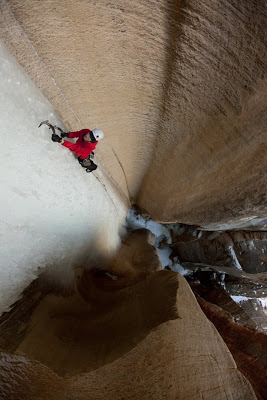 This is one of the routes that hasn't been climbed yet. It's about 160 to 170 meters tall and THIN!!! Adirondack style, baby.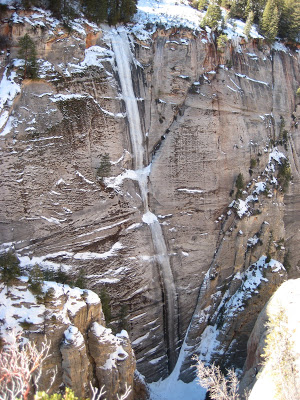 And another one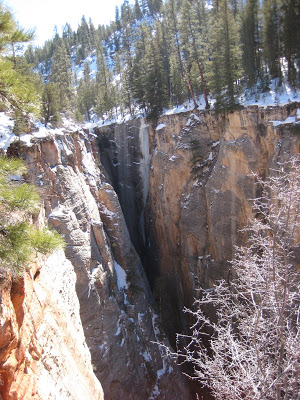 Two weeks later, I was back again with Will Mayo. We had our eyes on one of the unclimbed lines above, but were too late in the season, the top had already melted out. I rapped in anyways, just to have a look at the bottom, and it truly is one of the prettiest pieces of ice I've ever seen. The first 80 meters will be dead vertical the entire way, and 1 to at most 2 teeth thick, completely negating any possibility for protection…
It's certainly climbable though, we'll be back when the top is in better shape. I know where I'll be next winter – there have to be HUNDREDS of unclimbed ice routes in the area. Climbing ice in Zion is truly a surreal experience.
Chris