We just returned from a great, 1-month climbing trip to Maple Canyon, Utah. Initially, we were reluctant to leave because we were both dealing with some climbing-related tendonitis, but we took the first week of the trip easy and the injuries became very manageable. In fact, both Pam (my wife) and I exceeded our climbing expectations – usually it's the other way around!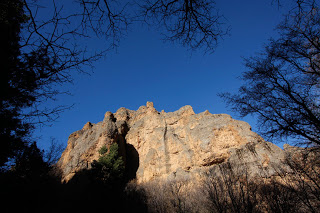 Maple is a great sport climbing area and the massive Pipedream cave has got to be seen to be believed. The climbing here was really up my alley – steep, sustained and long on generally positive holds. I don't really know how sport climbing could get much more enjoyable than this! Success on the cave routes at the Pipedream usually requires a lot of fitness, the ability to rest in bizarre positions (upside down double kneebars anyone?) and the "guts" to skip bolts. This takes some getting used to because if you skip a bolt in the roof of the cave, it usually means you are about to get really pumped and might not be able to clip the next bolt! Big falls are par for the course, but totally safe. Good luck "boinking" up the rope, though. My best effort was the route "Whole Shot", tentatively graded 14a (8b+). It suited my style so it's hard to comment on the grade. I also managed some 13a's on my first go, which is always a nice surprise!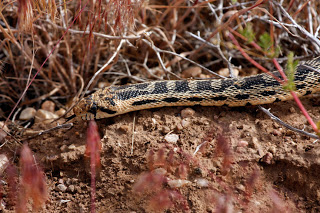 So now we are back to Squamish for the summer. I've got my eye on a couple of first ascent projects and think I should get out my crashpad for some bouldering. I want to update my guidebook Squamish Bouldering this summer and the research could be good cross-training! If any of you have problems or suggestions, please get in touch (info@quickdrawpublications.com)! We plan to go to Rifle or the Bow Valley in August and then hope to hit Kalymnos for an excellent fall trip. If only we can all stay healthy and uninjured. Enjoy the pics!
Pam Bourdon redpointing "Dry Times" (5.12b)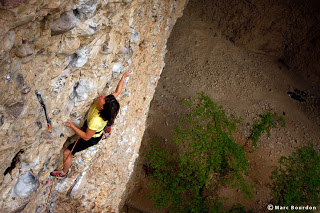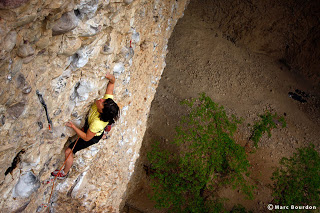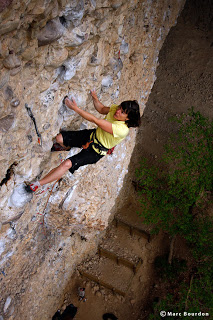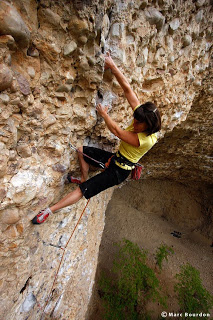 David Raska redpointing "Eulogy" (5.14a/b)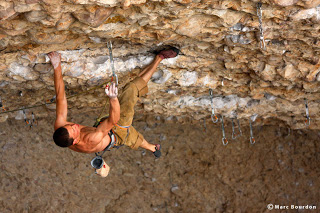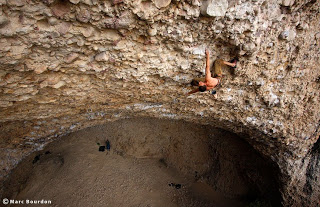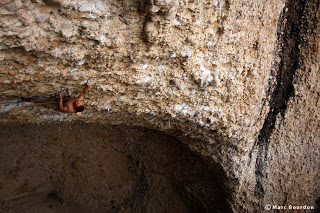 Heather Robinson onsighting Zoaster Toaster (5.12a)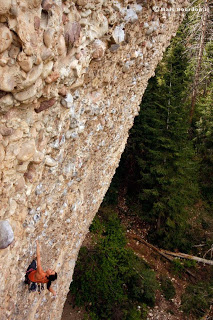 Marc Bourdon redpointing "Whole Shot" (5.14a)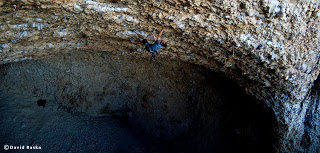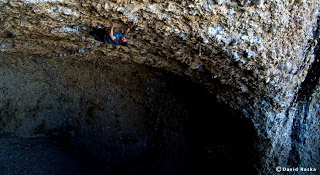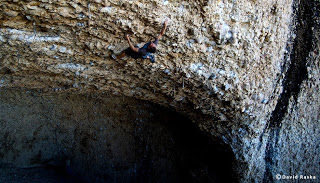 Rosie Cahoon sending "Orgasmo" (5.12c)