So my good friend Craig and his wife invited my wife and I out to Mammoth to spend a 4 day weekend. I have never skied the Sierra mountains and was stoked to go. We had planned on going to Bloody mountain, but had no Idea on how much snow had melted off the 4x4 road and with multiple reports on Tioga being so good we decided to head out that way. Our plans were to ski a couloir just off the road called chute out. As we started to skin up I quickly realized that putting my crampons on and just booting up would be way better than trying to skin. 
Craig half way up Ellery bowl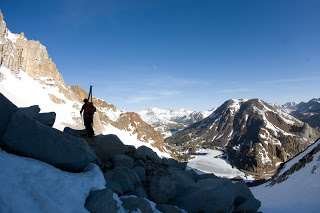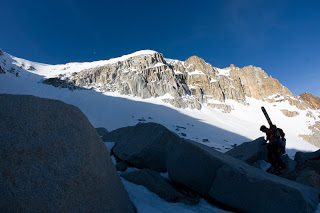 Once on top we had some time to bask in the sun and check out powerhouse chute and some of the other lines that you are able to ski from the top of the bowl.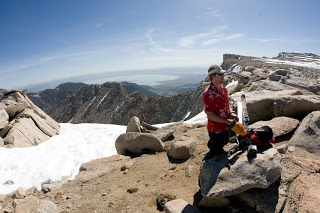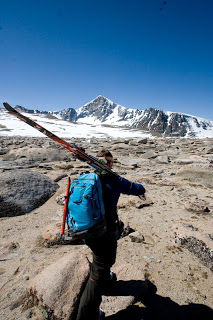 After waiting for the sun to warm up the corn on the north side we jumped on our line and skied some perfect corn. I have to say I had just about switched over to summer mode, but this made me jones for winter again. It has made me love spring skiing again. 
craig almost to the car
.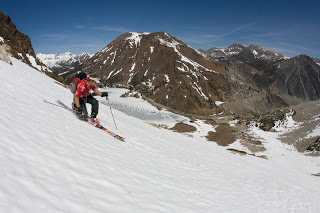 It was supper short, but you can't beat the views from the pass. I also got a cool picture of me by the Mammoth statue at the resort, but can't find it for this post. Maybe next time.
Steve LLoyd