Heather and I leave for a month of sport climbing with Will Mayo and Christine Balaz in Croatia on June 9th. I thought it might be worthwhile to train a little bit before we get there... so H and I woke up early yesterday morning and headed for the remote north face of Trail Peak (10,533 ft) in the obscure Lemhi Range of Idaho. Only having seen it on a map and google earth the night before, we had no idea what to expect! But as always, we made the best of our random Idaho adventure.
Not as pure of a line as the Heyburn Couloir (nice job Danny), we did find a skiable yet convoluted line. At the end of the day we likely left the first ski tracks on this remote north face Lemhi Peak.
Here are a few photos from our day.
Heather and Rick getting ready to take their skis for a walk.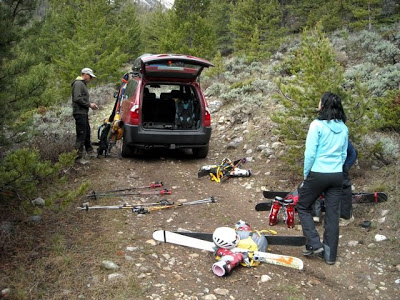 we're psyched... can you tell?? =-)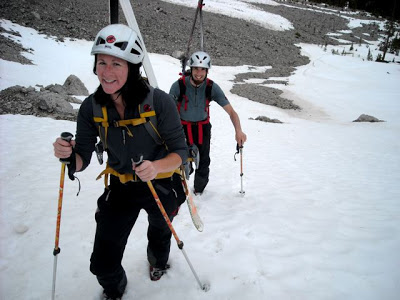 Scott, Rick, and Heather wandering around cliff bands on the way up.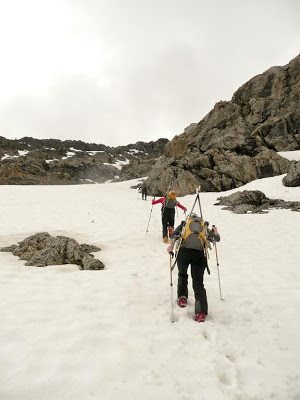 Heather lovin' the spring skiing.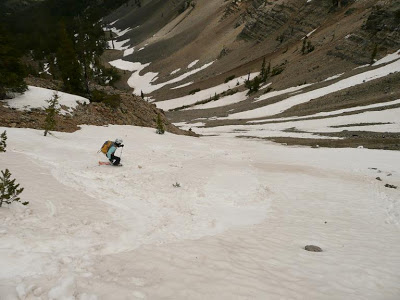 good to the last drop...of snow - Heather letting it rip after a fun and narrow cruxy couloir section.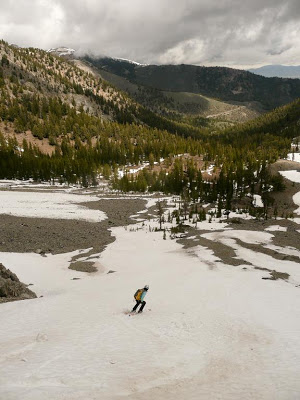 The North Face of Trail Peak in the Lemhi Range of Idaho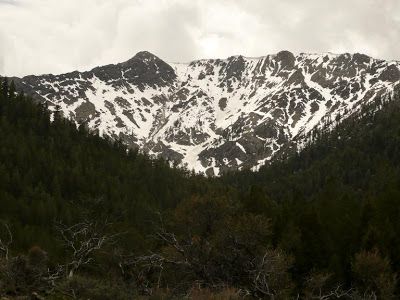 We had a great day and i was able to check out the New Viento Jacket. High marks in my book for spring skiing! I can see myself using this jacket for side country speed laps this coming winter.
Okay, i should go rock climbing for real now...
Dean Lords - Eastern Idaho