Rick Vance and I just got back from a great trip to Mt. Huntington, Alaska. This was my fifth trip to the Alaska Range, and my third to Mt. Huntington in particular. Mt. Huntington had become something of a grudge match for me – after 5 individual attempts to climb it's west face, and being shut down every single time by the notoriously bad weather, I was close to calling it quits and never returning. But there's something about that pointy summit and pyramid shaped sides that have a
gravitational
pull on me – I
couldn
't get it off of my head and knew I had to try one more time.
Most people climb Mt. Huntington via its popular West Face
Couloir
(AKA Nettle Quirk), but I'
ve
always been drawn to the ultra-aesthetic Harvard Route (West Ridge). The climbing is much more difficult, and the line of the route itself is incredible . We wanted to do the first single –push style ascent of this route, and after having been on it a couple of times before I knew it pretty well and figured we had a shot at it.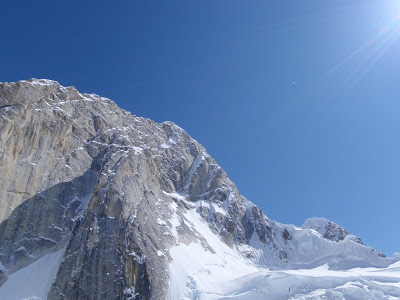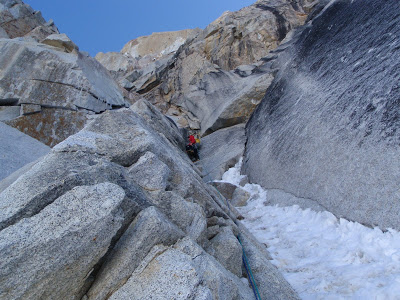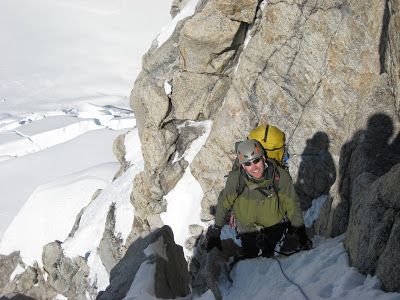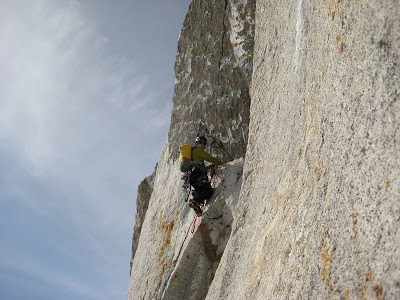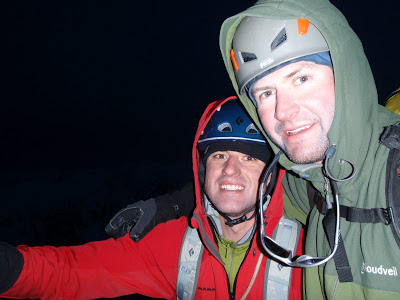 Bergshrund
to
Berschrund
it took us 27 hours – it was a great day out!
After resting for a few days, we noticed a very stunning and unclimbed line on the huge face between the
WF
C
ouloir
and the Harvard Route.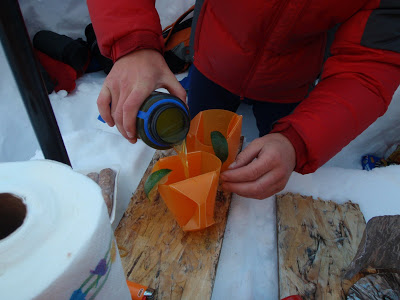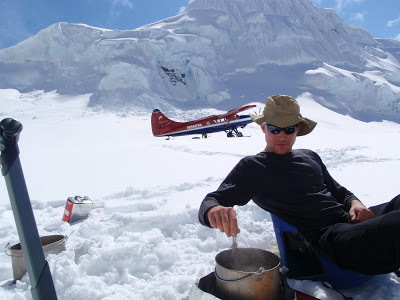 In
disconcerting
weather we left base camp at about 5AM and started skiing to the base.
The second pitch was the crux – M7+ climbing over a roof to WI5 ice.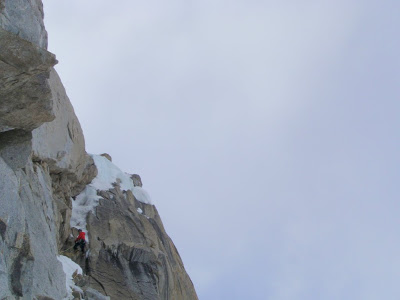 Rick leading a mixed pitch high on the route.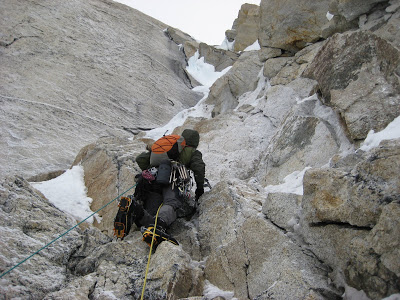 We intersected the Harvard Route about 2,000 feet above the glacier. We're calling our new line the "
Community
College
Couloir
" in a pun on the Harvard boys.
Cheers-
Chris Thomas