We're in Rifle, the land of beta-intensive limestone sport climbing, and having a blast. Although the climbing here is incredibly tricky, it's also a ton of fun and we are tuning up for our fall trip to Kalymnos, Greece! We've been somewhat surprised at the lack of road-tripping climbers here - the majority of people we run into are from various parts of Colorado that are not too distant. However, for limestone sport climbing, Rifle is hard to beat...and it's a great destination in the summer as the canyon has good morning shade and comfortable camping. Enjoy!
The local landscape down below the canyon.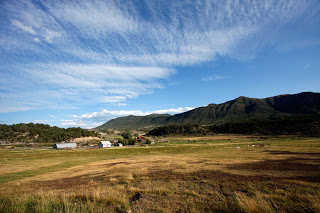 The Anti-Phil wall. This is some of the best stone in the canyon.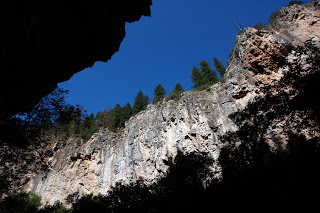 The wildflowers around here are amazing.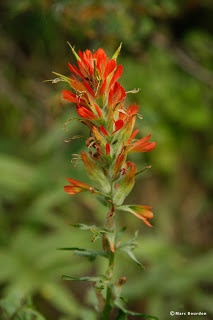 If you look really closely, you can see a climber on "Hang 'em Higher" (5.12c) at the Project Wall.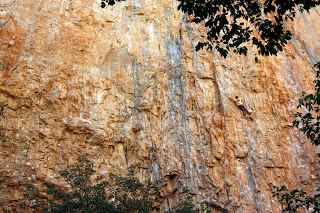 Our 3-year-old daughter enjoying the morning shade at the Project Wall.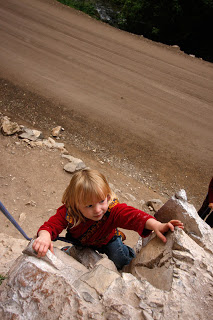 A climber redpoints "The Path" (5.13c) at The Arsenal.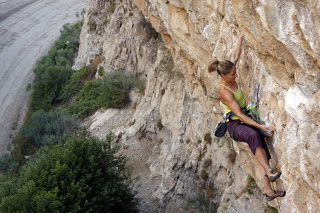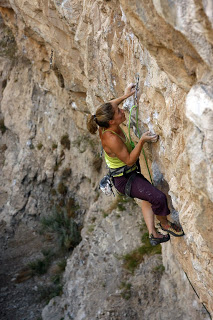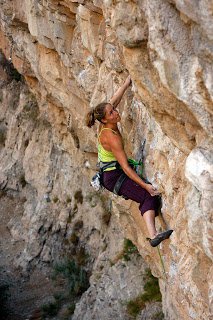 We participated in the annual Rifle clean-up day and party. It was fun to network with the locals and give something back to an area we've enjoyed. Here's a bunch of workers building a new bridge across the creek beside the Project Wall. That's cold water!!!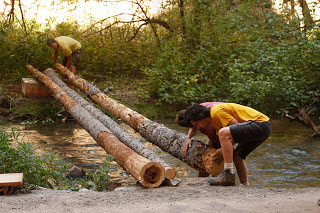 The party tent in the campground. There were lots of raffle prizes and the locals raised over $600 for bolt replacement in the park. Nice job!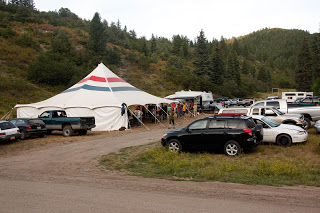 On a completely unrelated note, this is a photo of a route I redpointed before leaving for Rifle. It's a direct start to the Squamish "headpoint" testpiece Sixty-Nine (5.13b). I worked it last summer and again for about 3 weeks this summer before sending. The direct start (5.13c) links the opening moves of the route Leviticus with the main crack on Sixty-Nine via a very thin and bouldery seam. This wall holds some of Squamish best and hardest single pitch gear climbs, but these are typically approached using a "headpoint" style. None have received serious on-sight attempts...yet. Click on the image for a larger picture.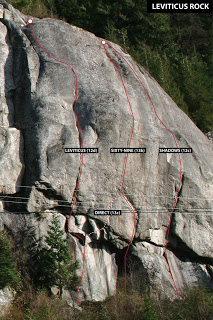 Marc Bourdon - Squamish, BC