Most of Southern Idaho and eastward up the Snake River Plain is largely composed of volcanic basalt. Some of it is good and some of it is bad, but it's always adventurous! One area in particular started to see a lot of interest during the Sport Climbing Rush in the mid to late '80's. Now hosting over 700+ routes, Massacre rocks offers one of the largest basalt climbing destinations in the USA. Sport and traditional routes abound on various walls and alcoves near the Snake River in Southern Idaho. Offering hundreds of routes 5.11 and harder, Massacre is a great place to work on your on sight skills!
Here are a few photos i shot from our last visit.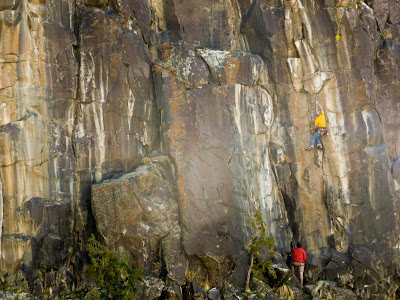 that's me!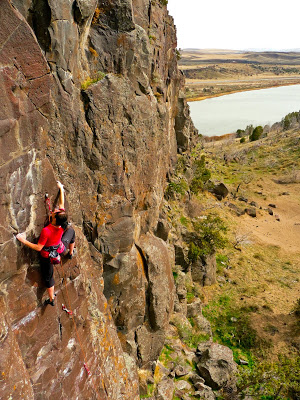 Heather Lords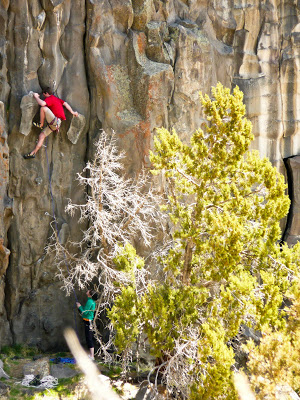 Chad Witbeck aka "Jr"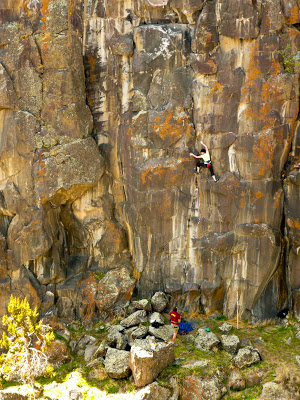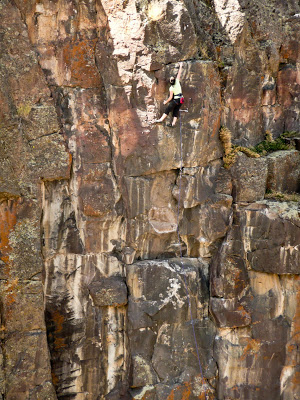 Heather Lords
The basalt stone at Massacre offers everything - pockets, pinches, slopers, crimps, cracks of all sizes, and a whole lot of adventure. It isn't uncommon to pull the rope out of the bag, start at one end of a sector and climb 15 routes of 5.10 and harder all stacked next to each other and only be 15% into all of the routes at that one sector! A sport craggers paradise!
-Dean Lords