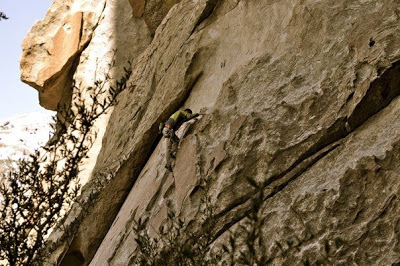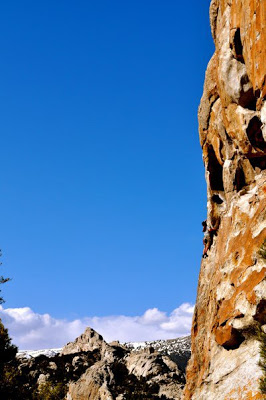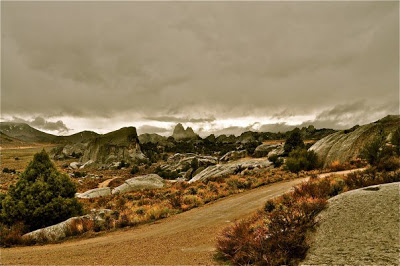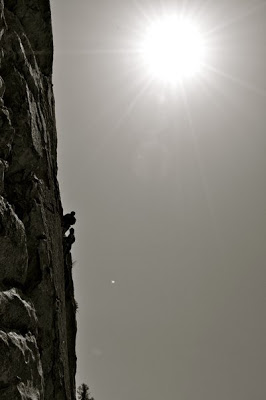 Photos-Kyle Coshow

Spring-Ski or Climb?
Last week when the temps spiked we knew we had to pull the plug on a Sawtooth expedition. Instead, our party headed south to the City of Rocks. The flip flops felt good after 100 days in my tele boots. It was great to get on the rock and sport climb in the warm sun. The City of Rocks offers spectacular granite climbing in a beautiful desert setting. The "city" as we call it is a must on every climbers list.
Enjoy the Mountain Niceness!
Danny Walton