Still in Turkey, near Antalya/ at JoSiTo. We've been climbing -more and more, appreciating this cryptic limestone/ tufa (+ sometimes blocky conglomerate) area- it's amazing, but hard to learn!
Though the routes, learning process, etc... here has been great, the coolest photos + videos so far are of the local wildlife. Behold...!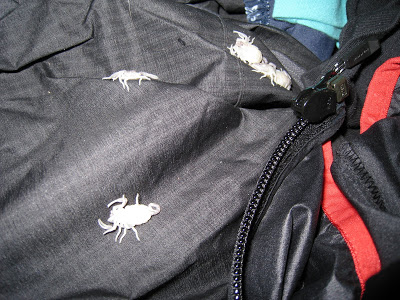 Mammut's Wing Jacket (Mens/ Black/ Medium), an awesome wind beaker, also provides a cozy home for soft, white scorpion babies.