Life moves on and the next chapter begins. Moving to a new geographic location usually takes some getting used to, but in this case it feels like I'm on vacation, a never-ending vacation. Year-round skiing in alpine terrain, rock climbing, paddling, it's all right here in the Columbia River Gorge.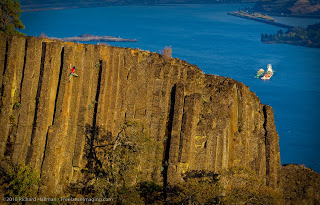 Self belay session in my backyard while a barge rolls down the Columbia.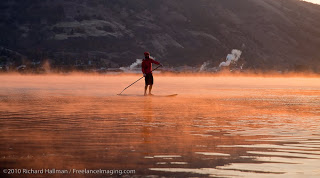 Peaceful dawn SUP outing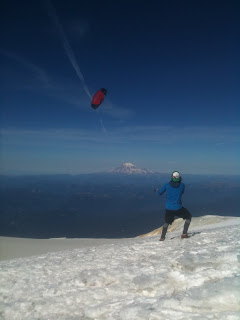 Learning to fly a kite on the summit of Mt Adams. Rainier in the background. A buddy and I skied Adams on Oct 18, horrible snow/ ice conditions but this is why I moved to the Gorge- year round skiing.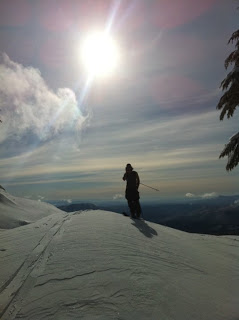 Ordering pizza while waiting for my partners. Skinning in a t-shirt, then skiing pow on Oct 27, Mt Hood.
This place is sweet, after a summer of going to Minnesota Twins baseball games and cruising around to climb at places like Indian Creek and the Gunks, I'm getting settled in. Quick sessions on columnar basalt splitters, stand-up paddling and skiing pow have eased the transition for the city lifestyle. Next week I'll be headed to Switzerland for an attempt on the Eiger (weather permitting) and soon after I'll be ski patrolling on Mt Hood. Peace.