This weekend we had to stay in SLC, as David had to build problems for a competition at The Front. Having not done competitions in some years, I decided to join.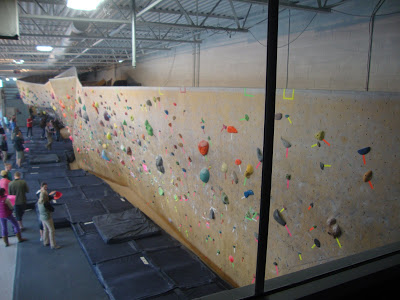 The
Plastic Passion Comp,
The Front, Salt Lake City.
--
The following day, the weather was really nice. And despite David's fingers having unclimbably bad splits, my body being tired from the comp, and my guidebook being in Montana, and the canyons being somewhat covered in snow, we decided to head to Little Cottonwood Canyon to find some slab bouldering and fresh air.
-Christine Balaz