The days keep rolling by too quickly in Ten Sleep. Though I feel like I could stay here forever, my month-long trip has long passed its half-way point.
I can feel it in my body, too; despite surely gaining more endurance and familiarity with the rock over these last few weeks, I'm starting to see a marked slump in my climbing. The last week has definitely shown a decline in performance and admittedly in morale, too.
That said, I'm going to take a few back-to-back rest days, eat the hell out of some meat, and hope for some recovery. There are so many good routes here that I'd like to be able to try, but the fact is: my body has to be fresh enough to drag itself up them!
Yesterday I went to the Valhalla Wall with a new friend, Billy, from Alabama. It was great to warm up on some new, very fun routes. Since it was just two of us, we took no actual "climbing" photos-- but I've posted some general pictures below, anyhow.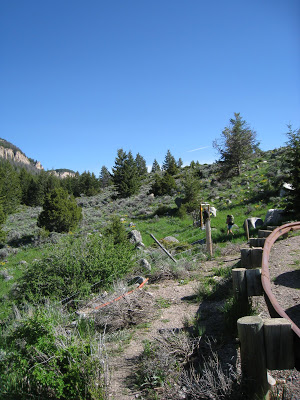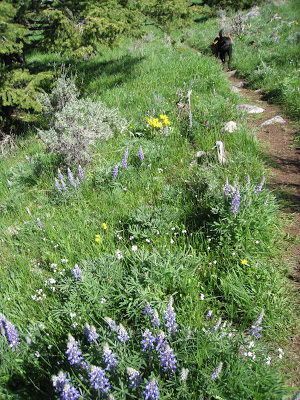 The wildflowers have been blooming like crazy here these last few weeks.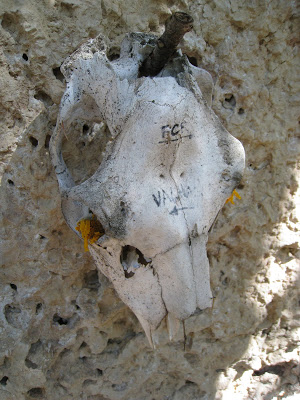 Which way? Oh yes, left.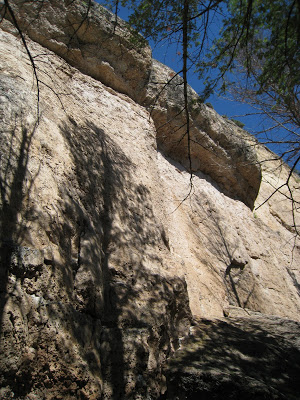 The Valhalla Wall.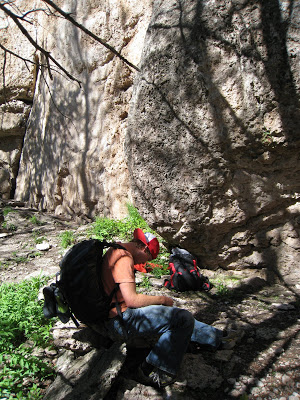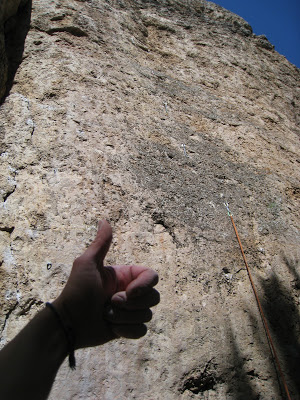 Looking at the classic Bikini Girls with Machine Guns (.11b) to the left, and Bikini Wax (.12a) with the rope on it.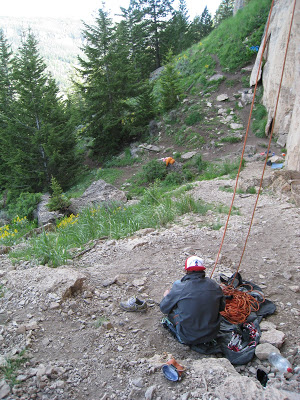 Back at Slavery Wall. Taking the draws off Crown Prince Abdulla (a really good and powerful .12d). I really want to finish this route some day (and know I can if I'm fresh), but also need to give my brain and body a chance to try other things. Billy nearly flashed it, but fell off the first (HARD) boulder problem. He lowered to the ground and sent the whole route next try. Good job, Billy!