It was a great two months in Sweden for me. Lots and lots of (writing) work and (flood-causing) rain -but also as much training, and some climbing outside.
Below are some photos of the last climbing days there.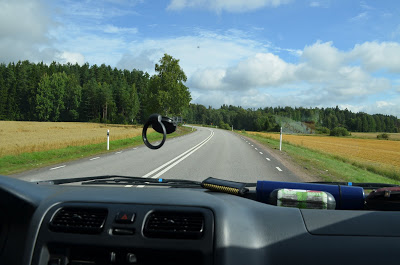 En route from Karlstad to Filipstad, to climb at a cliff called Hämtjärn.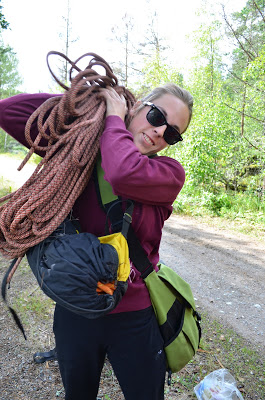 Me packing carelessly for the 15 meter approach.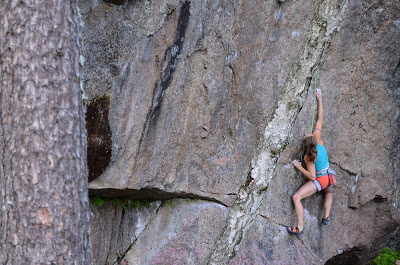 Me taking a top-rope exploration of a climb called Jesus, din Räddning (7c+)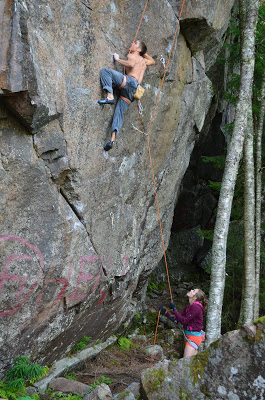 David on his then unsent project, Hästkanonen (The Horse Cannon). He needed to move a few bolts before he would send it.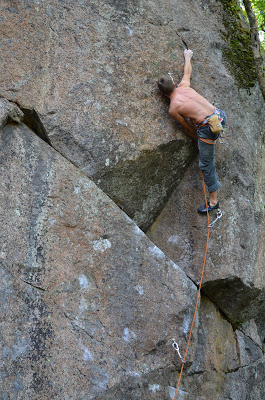 Hästkanonen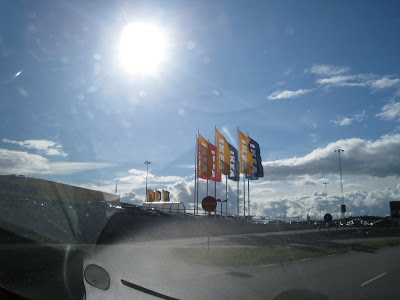 Sweden, birth place of IKEA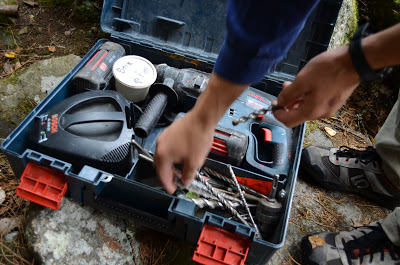 Preparing to move two bolts and replace the anchor on Hästkanonen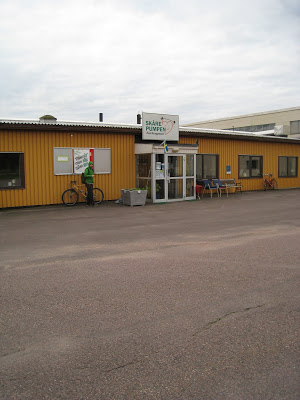 Skårepumpen: the gym where we lifted during the summer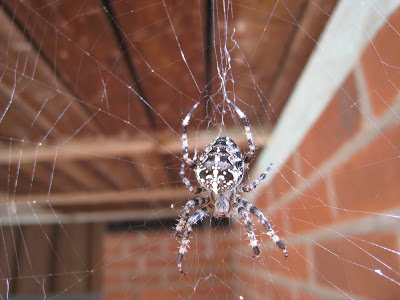 Danger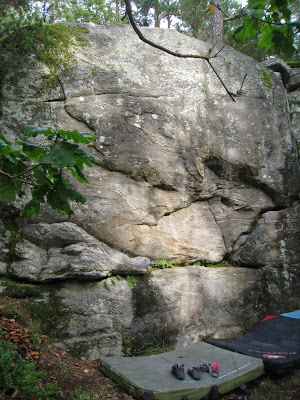 Bouldering in Färjestad, another local bouldering area with vertical, spread-out problems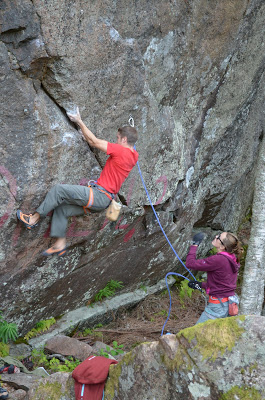 David getting ready to send The Horse Cannon with the new bolts.
Below is a movie David made about the final day I had in Sweden, also our final climbing day there together for the summer. (David has since been back to bolt some new lines.)