By Chris Thomas
For Part One, see:
http://mammutathleteteam.blogspot.com/2011/08/wadi-rum-jordan-part-one.html
After a couple of hot days in the blistering sun and blowing sand, we were due for a rest day. Besides, I was still shaking from my run in with that snake near the top of Lion Heart. Close call!
A big part of the appeal of going to Jordan in the first place was to check out some of the amazing, and ancient, cultural destinations, so it wasn't too painful to leave Wadi Rum for a little while and go into tourist mode.
We drove a few hours north, gaining several thousand feet of elevation, to the village of Wadi Musa. Wadi Musa is the staging point for a hike into Petra, a spectacular ancient city carved into stone. Although it was ruled by many different regimes, the first buildings were built by the Nabataeans in about 600 BC. A visit is on the BBC's "top 40 must see before you die" list, and for good reason.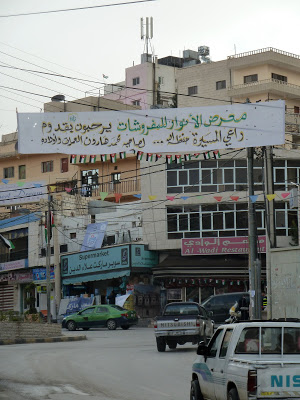 The busy village of Wadi Musa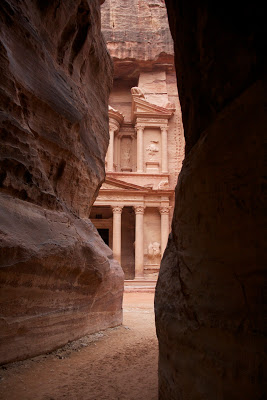 After a 30 minute walk through the Siq (slot canyon), your first glimpse of Petra is without a doubt the most spectacular. This building is called Al Khaznah (The Treasury), and was featured in one of the Indian Jones movies.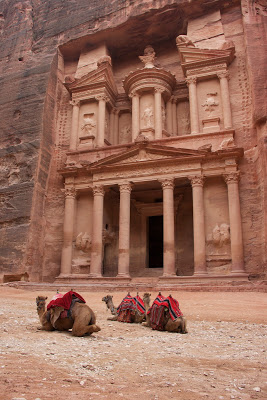 Check out the hand and foot holds carved into the sandstone on either side of the building, presumably to help the sculptors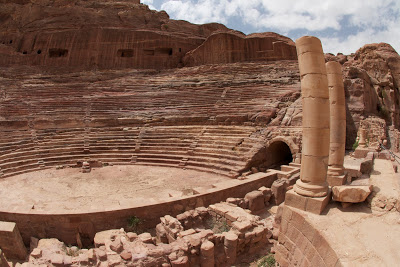 Petra's version of the Coliseum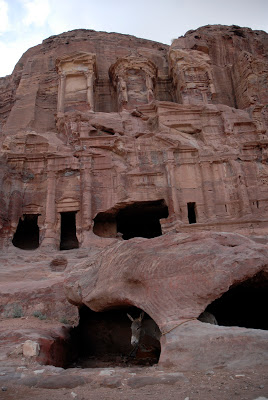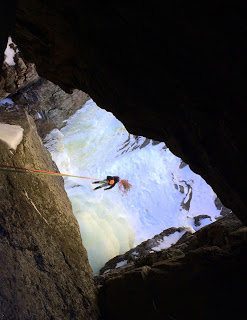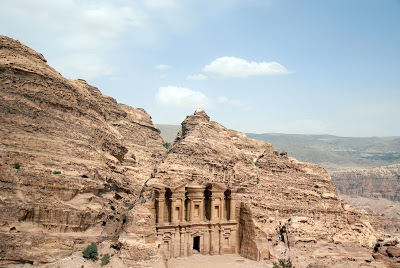 After several miles of steep walking, just when you think you've passed the last building of the city (there are several hundred), you're greeted with an amazing view of the Monastery, on par with The Treasury in it's breadth, position, and unbelievable detail.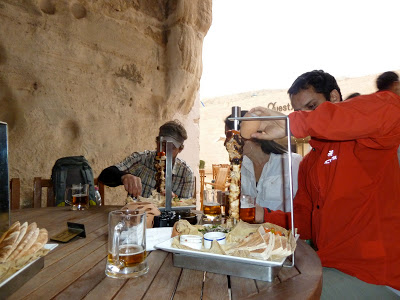 Sight seeing in Petra was supposed to be a rest day - but our legs were worked! Totally worth it, obviously, but we definitely felt like we earned our feast of shishkabobs and beer that day!
Coming up: part 3. Back to Wadi Rum. A backcountry trip to Barragh Canyon and Catfish Corner for more great climbing.
Thanks for reading,
Chris Thomas