I've been quite laden with work this summer, particularly the type of work that requires a lot of driving and time away from our home in Wyoming. However, during the weeks we have been home, we've been getting out here and there to put in some new routes. Though bolting beats me up severely, it doesn't seem to wear out the men as much, and they demonstrate this fact regularly in the form of evening circus tricks.
Here are some images of our recent times up in "them mountains over there."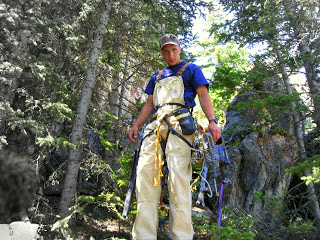 He's not scared. Are you?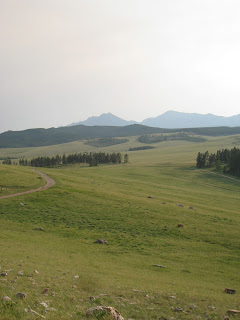 Forest fires and smokey skies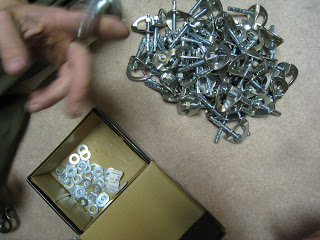 Route parts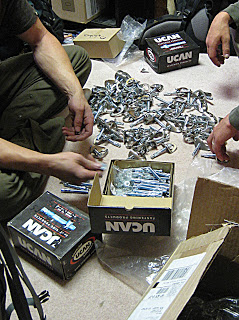 Bolts with a positive message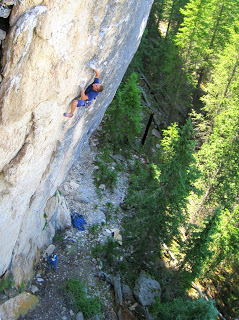 David sampling his new work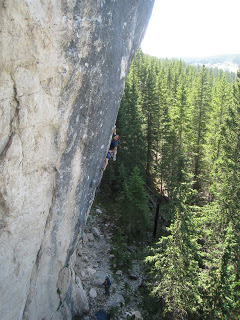 ...David sampling another piece of his own work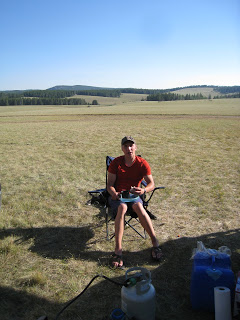 David sampling a piece of my work