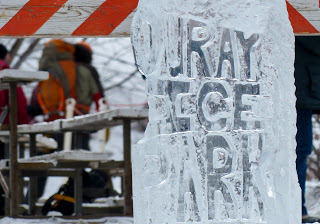 Ouray Ice Park - Colorado
The 2013 Ouray Ice Festival in Colorado went off without a hitch thanks to our Mammut athletes and staff! Climbers world-wide attended the festival to celebrate the sport of ice climbing, learn tricks and tips from professional athletes and to watch some of the best mixed climbers in the world compete during the 18th annual event.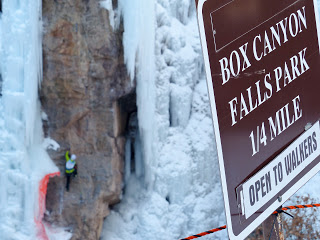 Box Canyon is where the Ouray magic happens - Andrea Charest on the mixed comp route
Mammut athletes, Andrea Charest and Whit Magro competed in both the Elite Mixed Climbing Competition and the Hari Berger Speed Climbing Comp. Both athletes also taught participants during daily clinics throughout the weekend!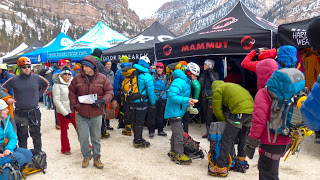 Clinic participants gearing up in Vendor Row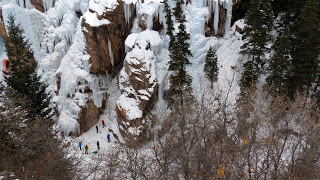 Women's mixed climbing clinic with - Andrea Charest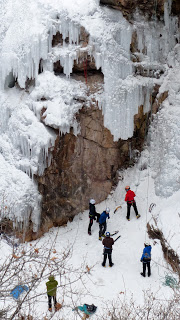 Andrea Charest with her clinic participants
We had a great time meeting new friends and providing Mammut demo equipment for a large crowd of enthusiastic ice climbers.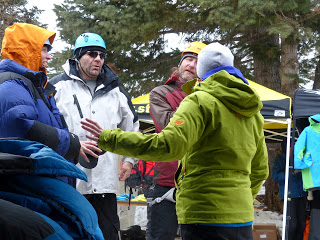 Heather Lords kept folks engaged and entertained at the Mammut booth
... and with the occasional down time, we kept ourselves warm with Ambler Jackets and entertained with food and hot drinks at the Mammut booth in vendor row!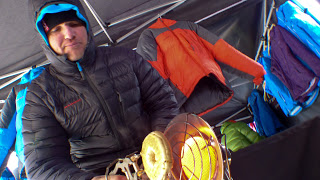 Steve Lloyd warming up a snack!
This was Andrea's first competition at the Ouray Ice Festival. Despite below zero temps and being the first athlete to attempt the route, she climbed strong and with confidence. I was psyched to see her compete so well!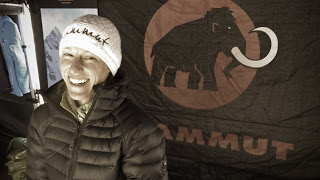 Andrea Charest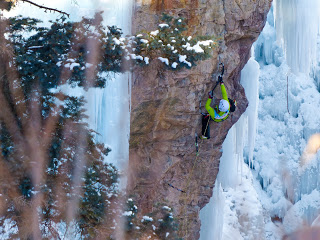 Andrea calm and collected at -6 degrees Fahrenheit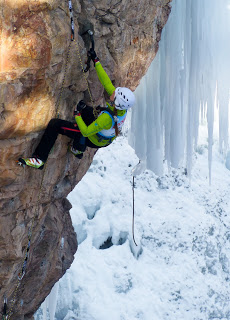 Stylin' on the steeps!
Whit Magro also had a very strong run on the mixed comp route; easily picking up the 4th place title!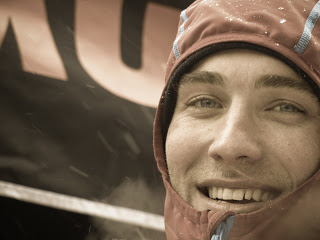 Mag-Daddy Whit Magro!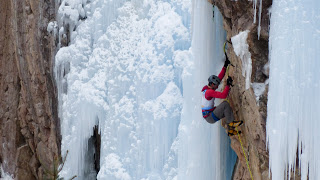 Right at home for Whit!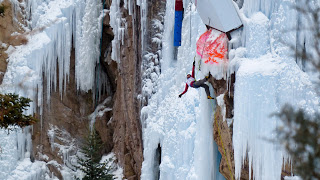 Whit sussing out the next section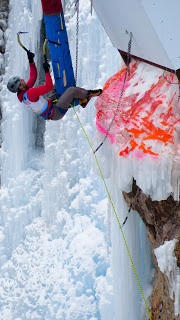 Tough love with the Tuna Roll
The Speed climbing comp was a new addition this year to the Ouray Ice Festival. It provided a nice high-speed experience for athletes and spectators and was surely a home run addition to the festival!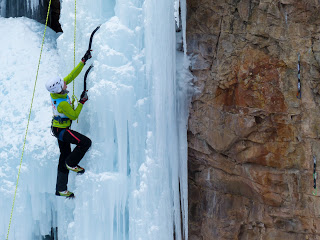 Andrea Charest racing in the speed comp
By Sunday evening, Ouray Colorado was returning to a sleepy mountain town as many of the event participants and vendors headed home. It was easy to see the satisfaction on many faces from yet another spectacular Ouray Ice Festival. We'd like to thank all of the volunteers, participants and vendors who make the Ouray Ice Festival possible. Looking forward to 2014! We hope to see many of you return to Ouray next year!
~ Dean Lords