I didn't travel out of the Northeast in April. It was a strange feeling after being on the move all winter. Although climbing was kept to the local crags, I did accomplish a lot-- I hired 10 new summer camp staff members and put some final details on the summer camp that I run, SumMAT Camp (which stands for
SUM
mer
M
ountain
A
dventure
T
raining) through
Petra Cliffs Climbing Center
in Burlington, VT. For the record, I tried to drop the T and change the name last year to Summa Camp, but met resistance. A little Bahston flair, what do you think?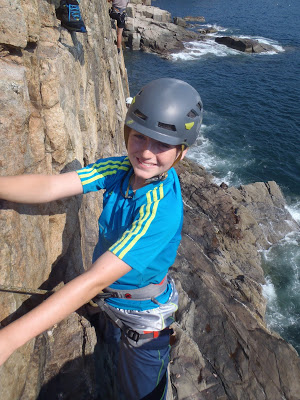 Evan climbing in Acadia National Park, Maine, during an 11-day expedition
During SumMAT Camp, kids ages 6-16 participate in day camps and 4-11 day overnight trips involving rock climbing, caving, kayaking, ropes courses, backpacking, camping, and general Leave No Trace, environmental stewardship, and climbing ethics/etiquette. I am so proud of all of the kids who come through our program, and I'm excited that they are exposed to the Mammut brand at an early age-- they love Stompy! Some kids are naturals at the activities, some have to work hard. All, by the end of camp, understand "challenge by choice" and "perceived risk vs. actual risk"-- and many of the campers stick around to become employees, and then friends. It's a great community and we're happy to be using Mammut gear all around!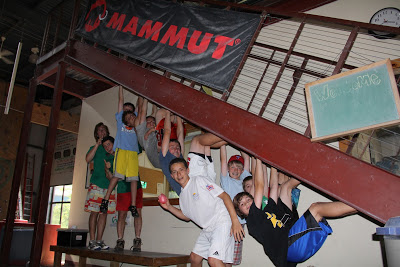 Hanging out at home base.
The El Cap helmet is perfect for kids!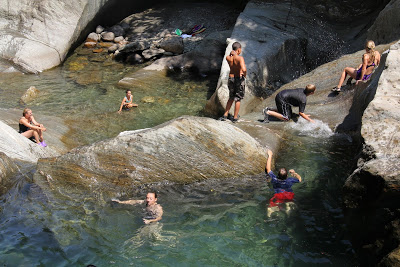 Vermont has some spectacular swimming holes, clear and cold.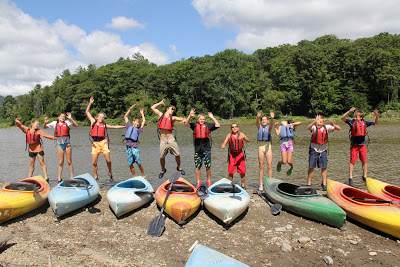 Kayaking on the Winooski River. Mammut carabiners are essential for containing the guide's gear when the kids flip him.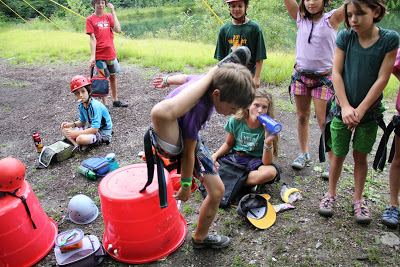 The Mammut Gym Rental harness allows for maximum flexibility at the ropes course...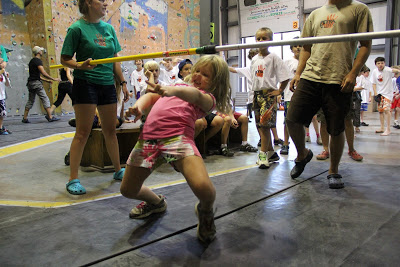 Camp often closes with a Friday afternoon Limbo session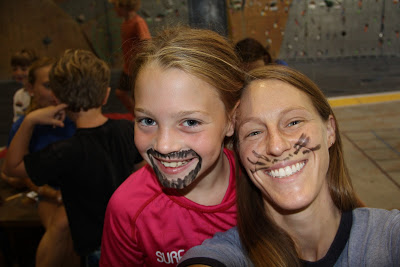 Me and a favorite camper, Rory
The 2012 SumMAT Staff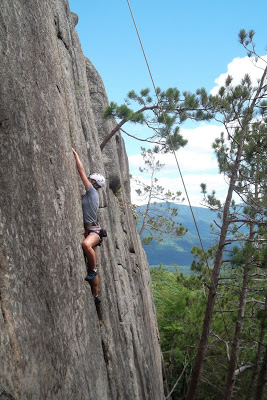 Climbing in the neighboring Adirondacks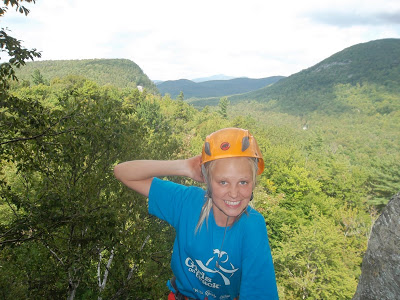 Vermont has some amazing views! Bolton, VT, with a view of Mt. Mansfield
Mammut harnesses & helmets emerge from the underground, Weybridge, VT (a 50' rappel into the cave!)





I did manage to score the cover of

Climberism Magazine

this month though, climbing the classic Rose, an 80' overhanging handcrack in Bolton VT!



Hasta pronto~ Andrea Charest