After seeing Jon Scott hauling *ss through deep, heavy snow, plowing the road into the parking lot for Whiskey Gulch with his Subaru (not a truck), I felt like I had to follow his tracks. Literally.
Now I realize that's not always a good idea. This ended up leading to a 1.5-hour, 6-person evacuation job. While I was going into hardcore survival mode, I was a little confused to see the rest of the party laughing and having a good time. I guess I just have to spend a little more time in Montana and its driving conditions and get toughened up a little bit.
It was a good start to the day. Everyone climbed a lot, despite snow being everywhere, and I was able to do the first ascent of a classic, open project on the Caught in the Act Boulder. I called it "Decapitated," V11, named after the Polish metal band that we all love.
/David Sjöquist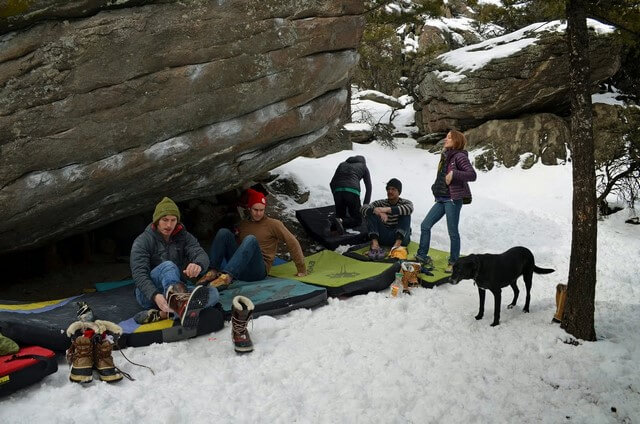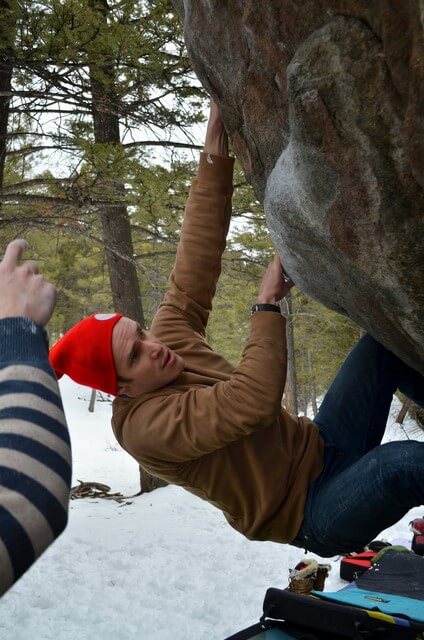 Here is a series of Decapitated: