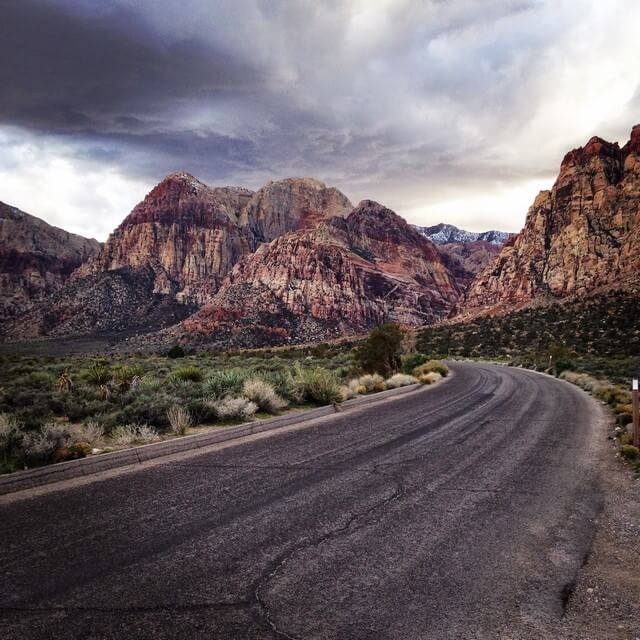 ~Looking into Juniper Canyon, Red Rocks National Reserve.
This was the first year in five that I didn't go to El Chalten, Argentina. It would have been my eighth trip down, the first being in 2006. It's easy to get obsessed about climbing in a place like Patagonia and I had become fully obsessed; in fact, I still am. I felt a hole inside me where that annual trip usually fits in.
Now that the time has passed and the climbing season in Argentina has come and gone I realize that the hole has been filled with some local projects right here in the USA.
~
Barronette Peak sits in the North East corner of Yellowstone National Park. The South Face is a 3000 foot wall of ancient volcanic rock covered in snow and ice. There are many regular ice climbs that form annually along the base of the face, but any climber that lays eyes on this face would agree that there are many lines that if caught in the right conditions could be climbed to the summit. The first climbers to make this a reality were Jeff Hollenbaugh and Jim Earl. They put up a line called "Jim and Jeff's Excellent Adventure". I believe it climbs up a few gullies right of the summit in the photo below.
~The South East, Face of Barronette
notice all the pillars of ice
The finicky winter we had this year made for perfect conditions on this monster face. Much of the time, the danger of avalanches is of extreme concern. Justin Griffin and I made plans to go and try and new route. On the looker's left side of Barronette's south face is a massive gully/avalanche path that forms into a slight ribbon of ice as it pours down through the cliff bands.
~Barronette Mountain. "Sick Bird M7" starts at bottom pillar... straight up gully... and break right through cliff bands...take ridge to summit.
It was an amazing day of blue collar, Montana, climbing. A one hour ski approach had us making our way up the face. We skipped the first pillar (which is called "south of summit") because the warm temps had detached the top of the pillar from the rock. Of the 3000 feet gained that day, only about 600 feet of it was "real" climbing. The remainder was stomping through deep snow and easy low angle ice. We found lots of un-protectable and run-out climbing along the way which added to the adventure of this route. Twelve hours car-to-car, it was such a rewarding day. We called it "Sick Bird" which was the endearing nickname for Ross Lynn, a friend who has passed. Ross spent countless days adventuring in the area of Barronette Peak.

~Justin Griffin, taking it in.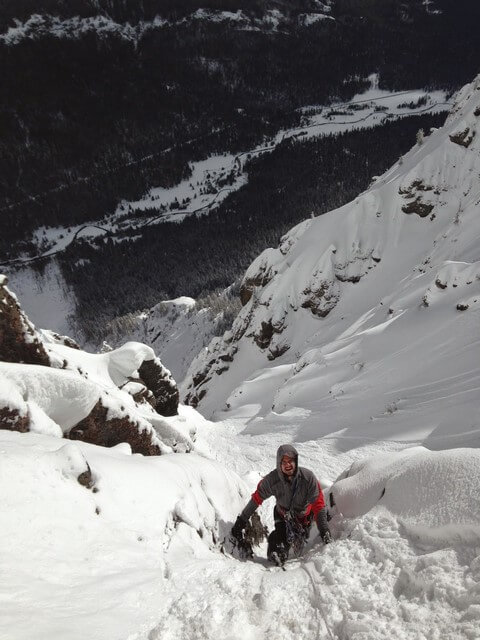 ~Justin working for it.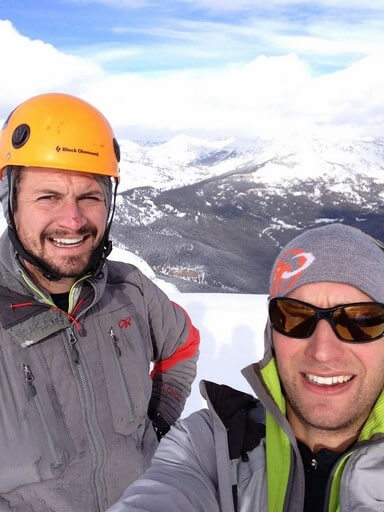 ~Dorky summit shot, got to have them.
~
So that was February; I was still in the process of filling the "El Chalten hole." After climbing Barronette, a standing project of mine for 17 years, I still had a little room to fill.
I coordinated with Josh Wharton, who lives in Co. for a week of rock climbing in Red Rocks and the many surrounding crags of limestone in the area. We ended up spending a lot of time with Dave Allfrey. He lives in Vegas when he is not out climbing. It was great to get to know him and spend some days climbing with him.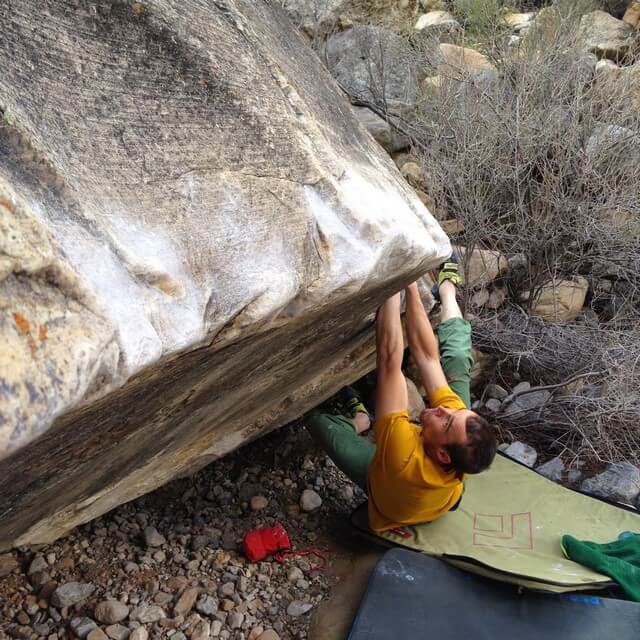 ~Josh Wharton, one of our bouldering days.
After a few days of cragging, Dave and I went to climb a route called, "The Velvet Tongue." It had been on my list for a few years. It was beautiful and worth the trip in itself. Dave, having done it three times already, was kind enough to belay me for the proper ascent. I owe him one. It took two tries to free the crux pitch, but the rest of the 6 pitches I was able to on-sight.
~The Velvet Toungue 5.12 D
It follows the line into the shallow left facing corner and though the roof to the top of Texas Tower.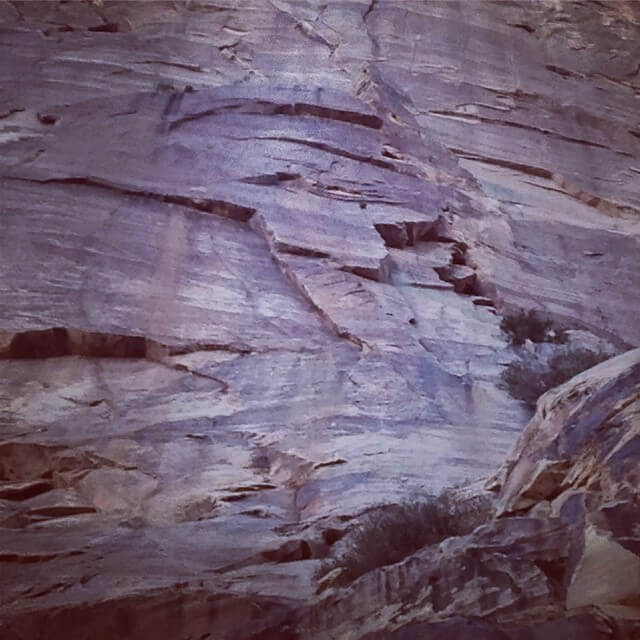 The time spent in the Red Rock, and the I-15 corridor was amazing. So much climbing to be had, my to-do list just got bigger. By the end of the week I had climbed seven out of seven days; I filled that hole.
I don't regret not going to El Chalten. In fact, I think it was good for my climbing. The break in routine opened my eyes and redirected my energy to new adventures yet to come.
~
Thanks to my rocking sponsor, Mammut North America for the continued support. Also special thanks to the Summit Sealants Winter Adventure Grant that provided additional support. Thanks to Sam Magro, my brother, for some of the photos I used in the post.
Whit Magro
Bozeman, MT.