This past July, we left our home in Bozeman, Montana to move to Reno, Nevada. Christine will start medical school in August and we chose this location because it has ~10,000 boulder problems within a ~two hour radius, great sport and traditional climbing, and potential for year-round outdoor climbing! Not to mention it's less than four hours to Bishop and five hours to Yosemite. Oh yeah, and it has a medical school. That, too.
Before we moved, we took a quick trip to Sweden to visit David's family.
Below are some pictures from the summer.
SWEDEN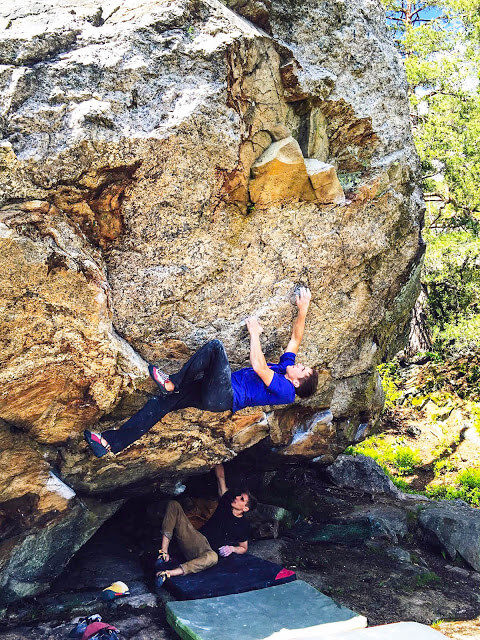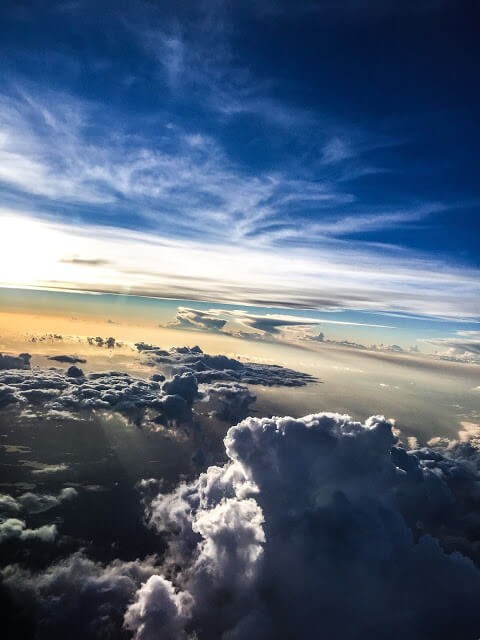 An unbelievable sunset over a stormy Minneapolis on the ride home
MONTANA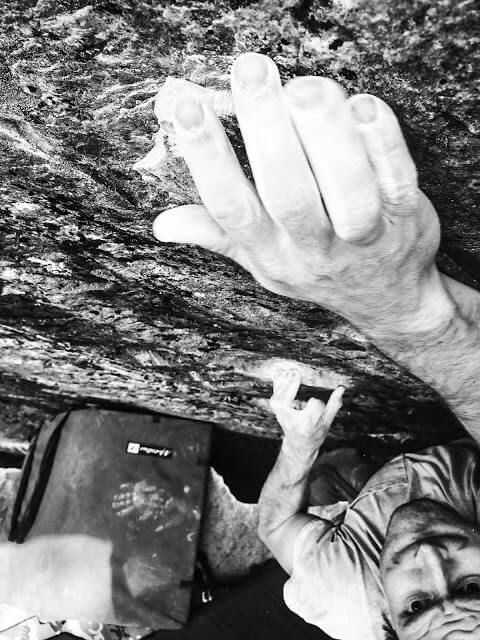 A photograph commemorating first ascent of Big Dipper (v12) at Mile 18 in the Beartooths by the legendary Sander Pick
(Nevada is really close to)
CALIFORNIA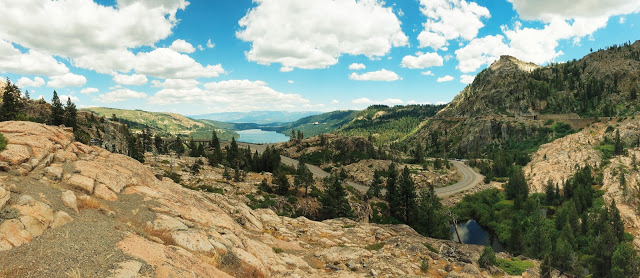 I don't know if we'll ever get tired of the picturesque views at Donner Pass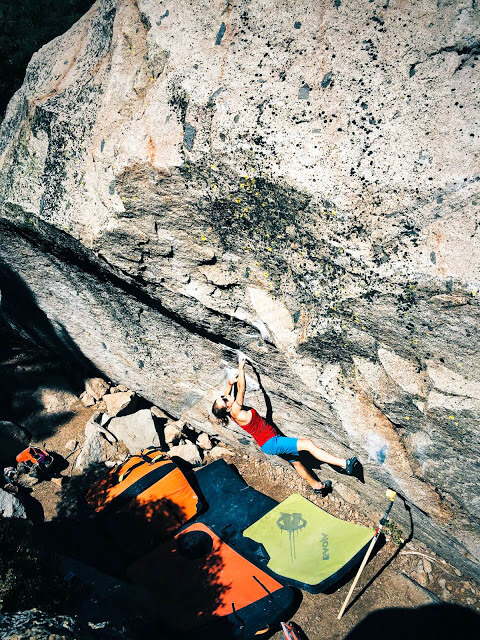 On our first day out bouldering, we tried our luck on the Donner Pass classic, White Lines (v8). Here Christine learns that "PM sun" in the guidebook actually means PM sun.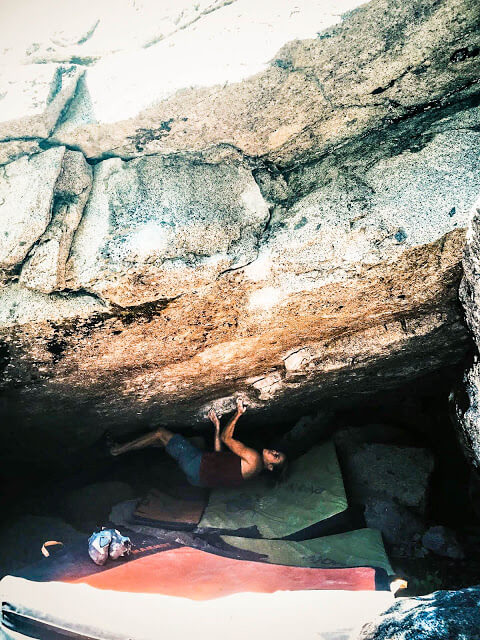 Ah, shade! Christine tries not to have a hernia on The Gerbiler (v8), Lost in Space, West Tahoe.

Back at Donner Summit, the Star Wall is a beautiful addition to this panorama. An old-school, steep sport crag that should keep us busy for a long time. The style of climbing here is quite different than anything else we've done before, and will we hope to learn a lot here.
Christine does Ghost Dreamer (v5), on the Ghost Dreamer Boulder just right of the beautiful Crown Jewel (below), Highway 50, Southwest Tahoe Region.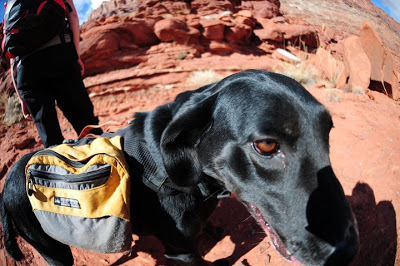 David samples the underbelly of Crown Jewel (v10). Next time, we'll bring more pads. And friends if we have some by then.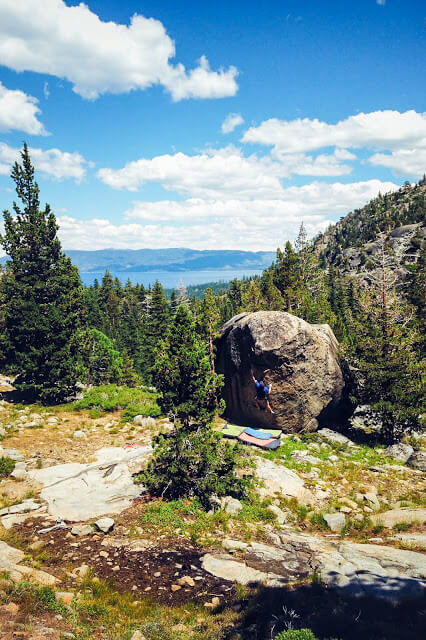 David climbs MoonDog (v8), Lost in Space, West Tahoe.
RENO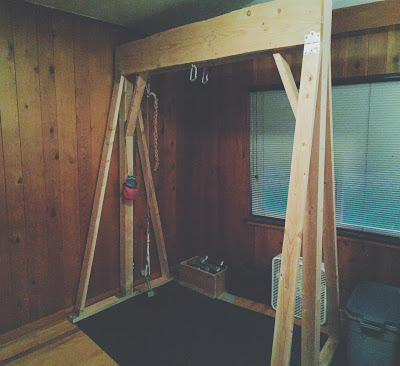 Making our new home even better, David designed and built this frame for training. It's amazingly useful, and the frame materials alone cost only about $100. Luckily for Christine, this is within 3' of her study desk.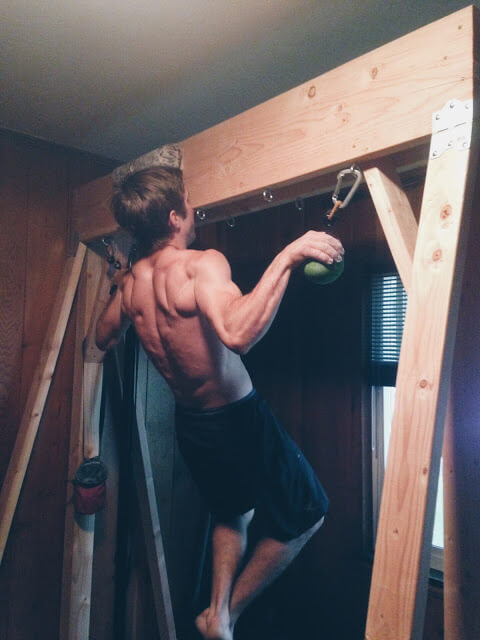 David testing it out before the addition of the hangboard.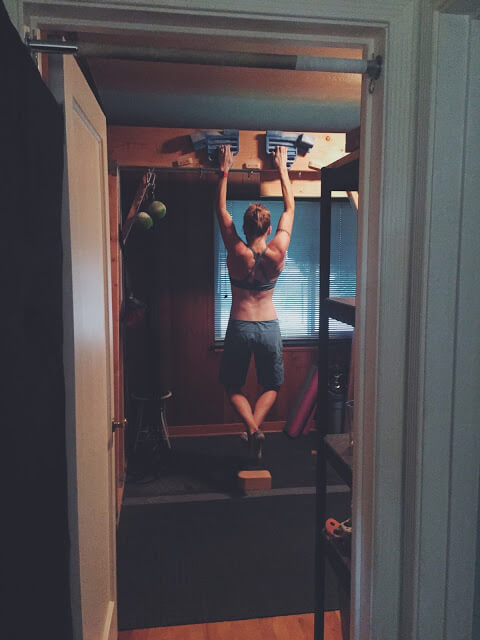 Christine enjoying the final addition (final for now, anyway) to the structure.