David climbing Saigon Direct (V9). Dave Vuono photo.
We've lived in the Sierras for almost two years now. Needless to say, in addition to climbing near our new home of Reno, we continue to spend as much time as possible in Bishop and Yosemite.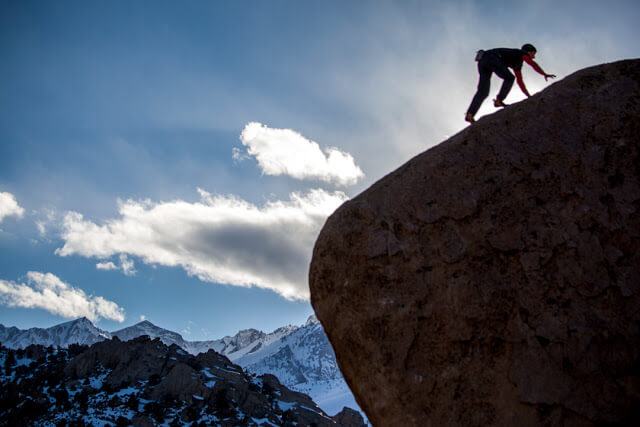 David tops out Saigon Direct (Dave Vuono photo).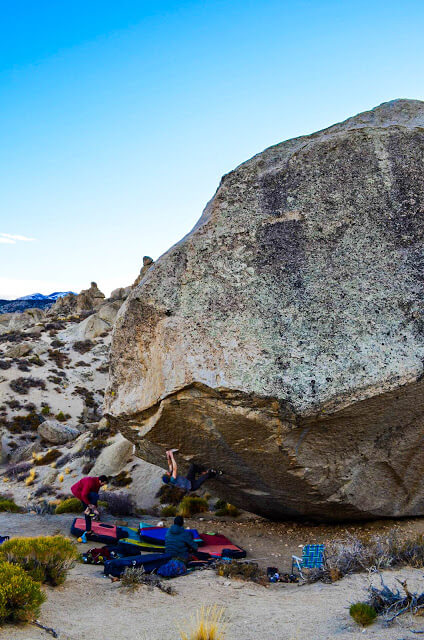 Sun goes down on Spectre (V13)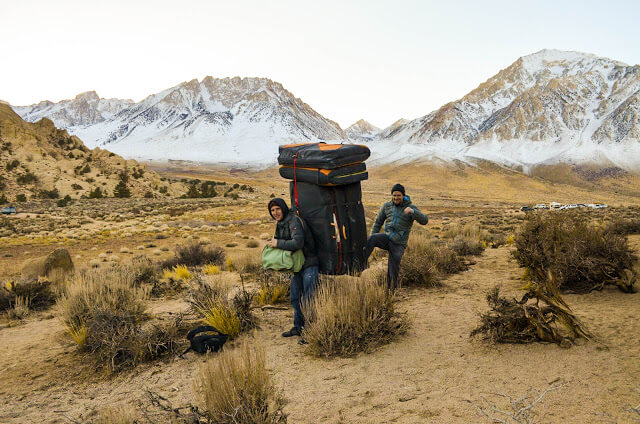 Sander Pick helps David reach full speed.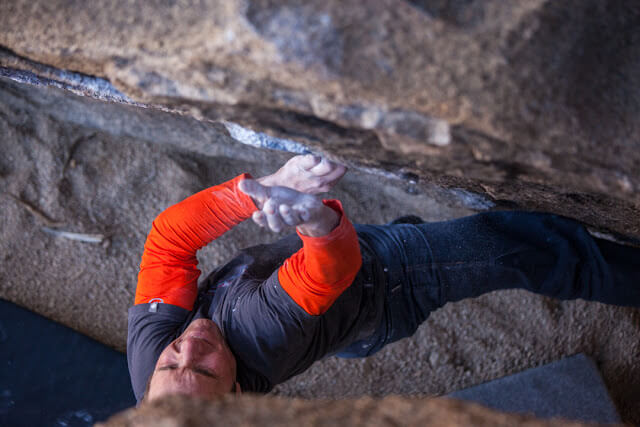 David climbs Ten Pin Trial (V8). Dave Vuono photo.
A short video of Bishop, including David doing The Mandala.
YOSEMITE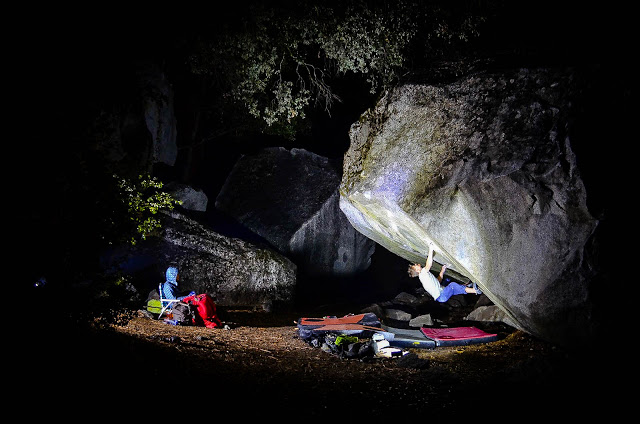 Sander Pick doing a night session on Dominator (V12).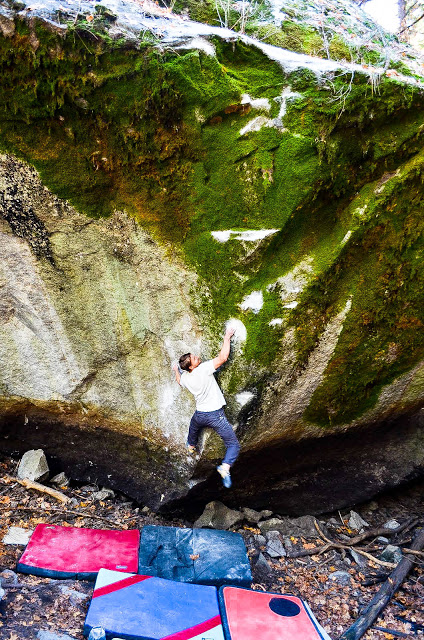 Sander Pick on one of the many striking lines in Yosemite, Diesel Power (V10).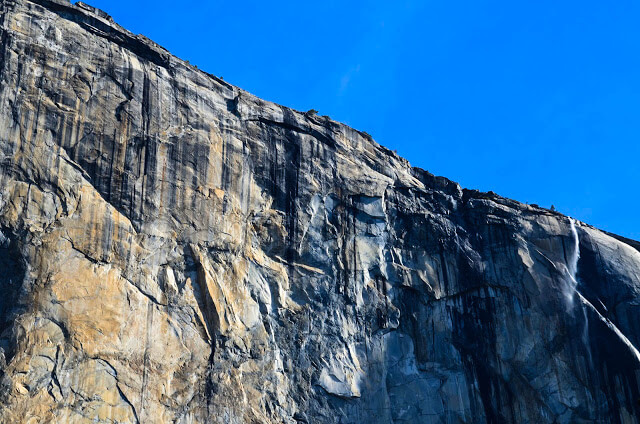 El Cap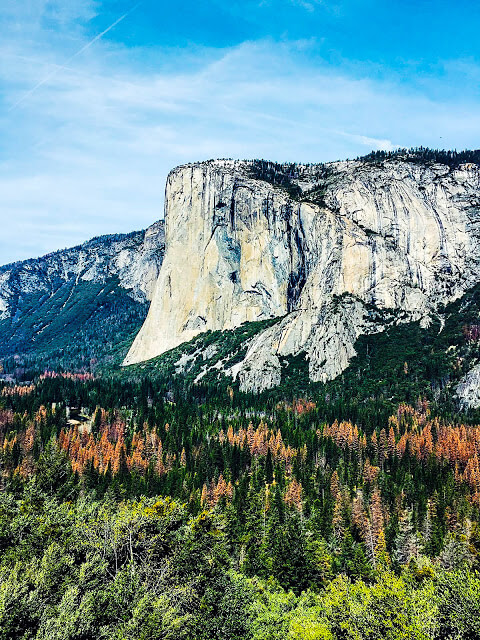 El Cap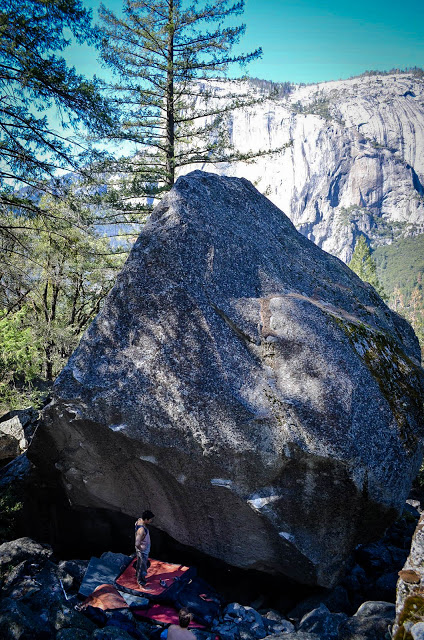 The Winged Tiger, a beaut'.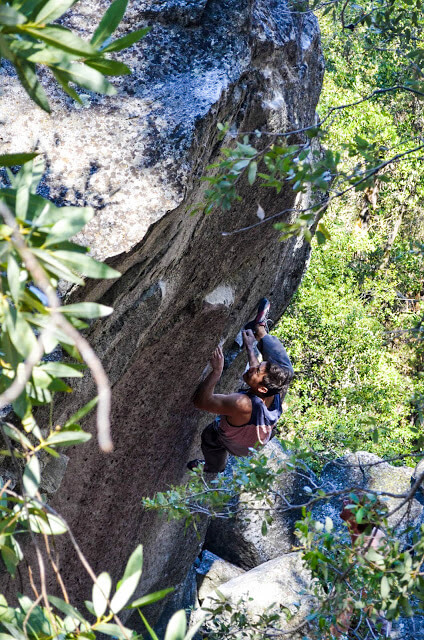 Kenny sussing out the moves on the Winged Tiger (V11/12).