The last time I wrote I had just decked while climbing at Rumney, I came out of it with a sore back bruised ribs and a tenderized left ass cheek.  Shortly thereafter my family and I left for a trip out west.  The first few weeks of the trip consisted of me hobbling around praying not to laugh or sneeze, both of which felt about as good as having a screwdriver jammed between your ribs.  Towards the end of the trip I was slowly able to start climbing again and managed to get a few days in at Maple Canyon in Utah.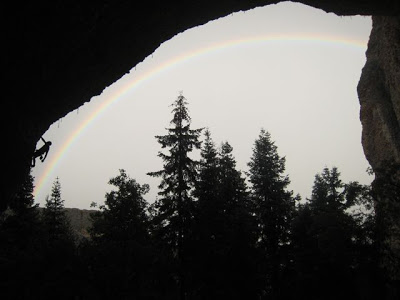 Phill the Thrill climbing over the rainbow.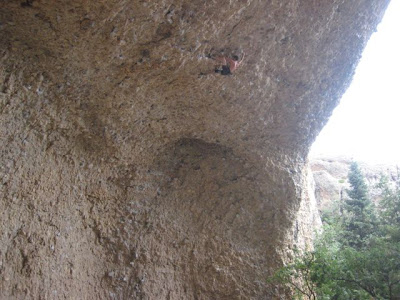 Me climbing out the Massive Pipe Dream cave on Whole Shot 5.14a.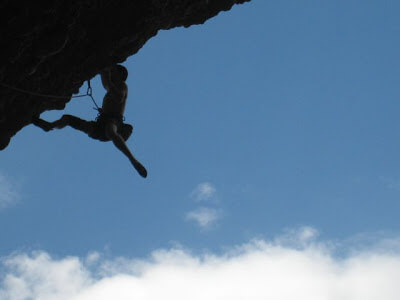 Turning the lip on Whole Shot.
After a few days in Maple I managed a day and a half at Rifle before having to fly back to Vt.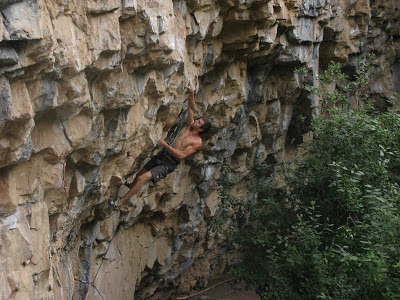 Here are a few shots from a super friction dependent 
Upon returning home I managed to clean up three projects that I'd tried earlier in the season or in years past.  The second assent of a crazy linkup at Rumney first climbed by Zeb Engberg combining the cruxes of a .13d and a .13b and then all of a .14a.  Another 5.14b at Mt Orford in Quebec and the first ascent of a link in the Dacks that I've wanted to do for three years now.  It climbs the hardest sections of the gently overhanging mostly gear protected 140 ft headwall at Moss Cliff making for what I feel is the first 5.14 in the Adirondacks.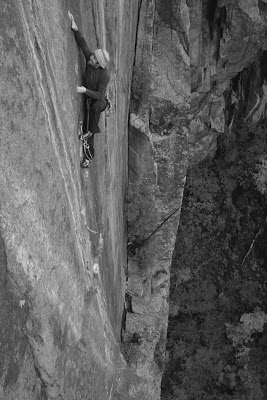 Here is a shot from an attempt a couple
Peter Kamitses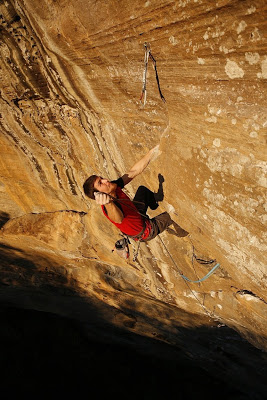 Photo: Christopher Lawrence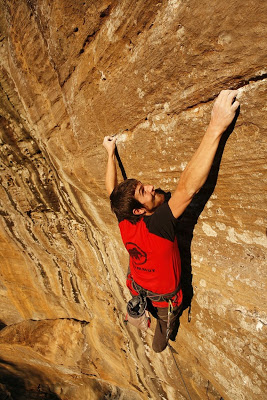 Photo: Christopher Lawrence