We escaped a rainy spring break in Squamish by dashing off to Smith Rock mid-March for one week. Although we've been many times before, Smith always gets me excited about climbing. The park is beautiful and there's lots of history scribed into the walls and routes. Many standard-setting climbs have been done in this area and one look at the sheer walls is enough to understand why. I've been dealing with a shoulder injury since early December so I was in "cruise mode". We enjoyed touring the park, chatting with other climbers and ticking many classic lines we'd done before. We capped our moderate tour with an ascent of the awesome Monkey Face tower on the backside. My wife and I climbed West Face Variation to the Pioneer route, a great link-up of 5 pitches that goes at 5.8/A0. It was a beautiful day and a nice finish to an enjoyable week. We hope to head off on a more extensive trip in late April, but progress with the shoulder injury will dictate.
This is a view of the Phoenix Buttress and the Christian Brothers (Scarface, Rude Boys, etc) at dawn.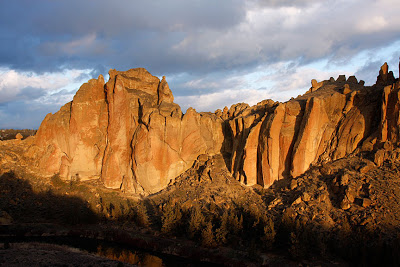 This photo shows the Christian Brothers on the left and the Dihedrals on the right.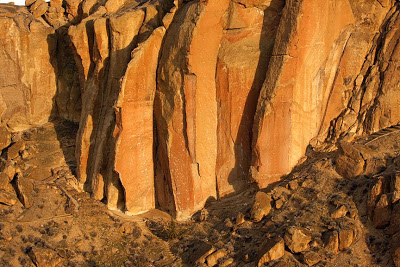 Detail of the Dihedrals. Chain Reaction (12c) is the small curved overhang just left of center. To Bolt or Not to Be takes the longest vertical face in the dead center of the picture.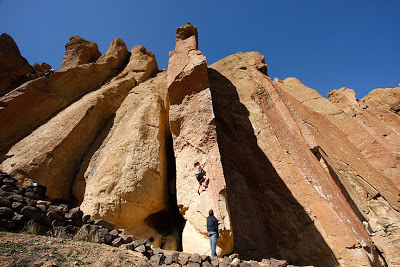 Starting up Chain Reaction, an iconic route and no pushover for the grade!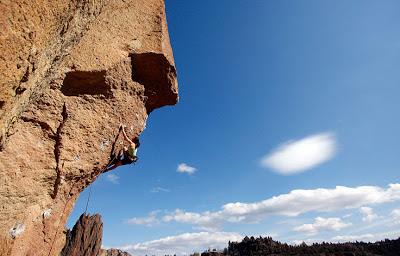 Another view of Chain Reaction.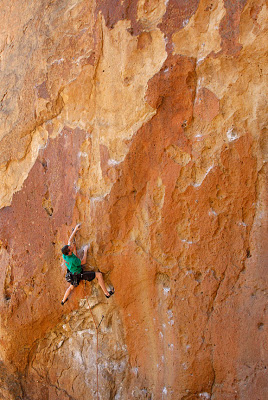 Blue Light Special on the quality stone of the Shipwreck Wall.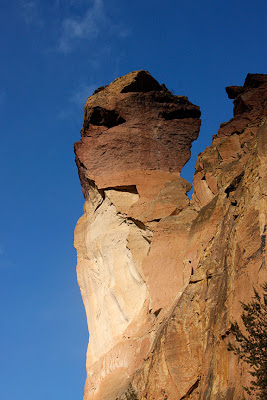 The famous Monkey Face as seen from the southwest. Just Do It, The Backbone, etc are located on the opposite side of the tower, which sees little sun.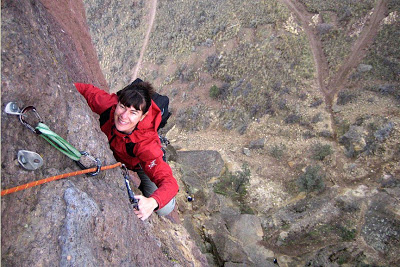 Finishing up the Pioneer Route on the west face of the Monkey.
Marc Bourdon - Squamish, BC