Spring in Red Rocks with the AMGA
I just returned from a great desert climbing trip. Each spring I travel to Red Rocks to work for the American Mountain Guides Association (AMGA) as a rock instructor and examiner. As AMGA instructors we have a common goal - to work with guides from many different areas and raise the standard of guiding through education and certification. This spring my work session was 16 days which included a rock guide course and a rock guide exam. Taking part were 9 participants who arrived from all over the country - Tucson, North Carolina, Idaho, Maine, Washington.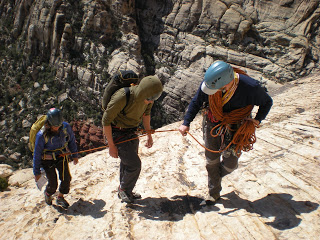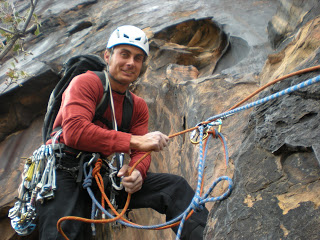 Mammut is a Diamond Sponsor of the AMGA. Mammut also provides ropes for the alpine, rock and ski courses and exams. In the rock programs Mammut provides the 9.5 Infinity ropes. The ropes are the perfect choice for the guiding exercises we do.
Unique performance rope features:
Duraflex The 9.5 diameter slides smoothly through the auto locking belay devices with two clients. This is key when belaying two seconds at the same time.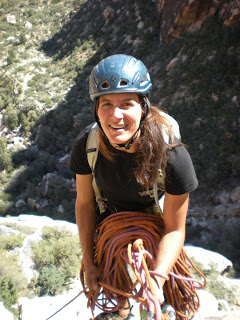 Coating Finish The ropes hold up extremely well with general course wear and tear. Red Rocks is very tough on the gear, the abrasive knobby sandstone, cactus, the fine sand can reduce the life of a rope quickly.
Enjoy the photos from the course and exam - this is what guides are doing to educate themselves and raise their standards in guiding. This gift of ropes is appreciated very much by the students and instructors, Thanks to Mammut .
Art Mooney
IFMGA/AMGA mountain guide
AMGA rock discipline coordinator