It has been a stormy, wet Spring in Jackson Hole, leaving limestone seeping and locals surly. But up high, above 11,000' the snow has been sticking to rock slabs and filling in the couliors making skiing and alpine climbing conditions perfect. The problem is, once the sun comes out (today!) will it is all come down like a house of cards? Luckily, I got a guided ski descent of the Grand in yesterday, mid storm, as well as some other ascents and descents with clients over the last two weeks. Below are a collection of photos from the last two weeks of ski guiding and climbing guiding on the Grand.
Hiking up the Teepe Glacier, skis on our backs.

Slogging up the Ford Coulior in deep summer snow, in a cloud.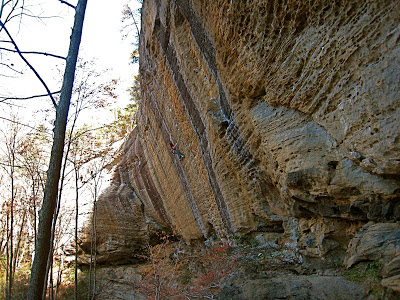 Steve Strong making his first turn at 13,770 in pea-soup.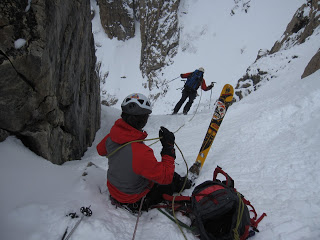 Ski belaying a client into the Ford off the East Face of the Grand during one of the only clear moments of the morning.