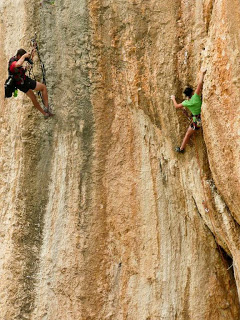 Photgrapher, Nathan Smith shooting Heather Lords at Trogir, Croatia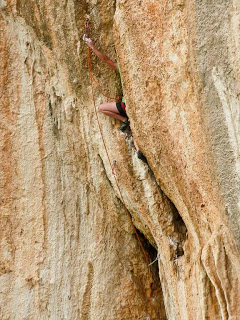 Yup!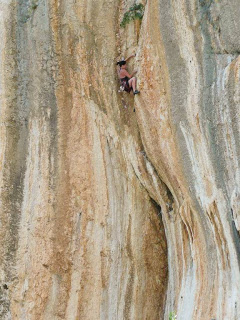 Beautiful stone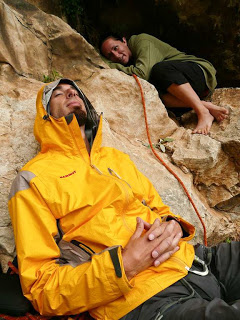 Waiting for the rain to stop, or at least slow down!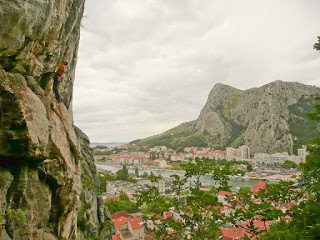 Climbing fast trying to stay dry - Omis, Croatia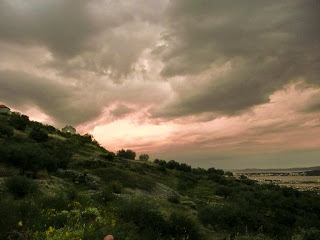 Trogir, Croatia
Our journey is quickly coming to an end. Nathan, his wife Cheri, and Christine Balaz left this morning for Germany. Heather and I will take an overnight Ferry to Italy for a few days to play tourist before returning to Split for our last couple of climbing days here in Croatia. We've enjoyed this place; visiting almost every climbing sector in Dalmatia.
The weather has been rainy the last few days making it problematic for climbing - wet pockets and dripping tufas. It appears the weather is looking poor for several more days. Hopefully we can squeeze one or two more climbing days in at the tail end of the trip. I do look forward to returning to cooler temps in Idaho and many cragging days with friends... and Ranch Dressing... and chips and salsa... and...