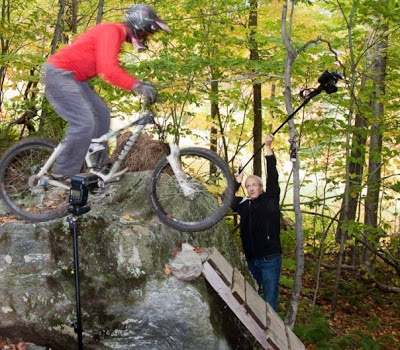 Mid-life Chrysalis
by John Atkinson
Mammut Ambassador
Twenty years ago, if you asked me how I thought I'd spend my fortieth birthday, there is no way I would have predicted dirt-jumping and downhill mountain biking to celebrate.
And yet, it was exactly how I wanted to spend it.
(all bike images by Peter Wadsworth)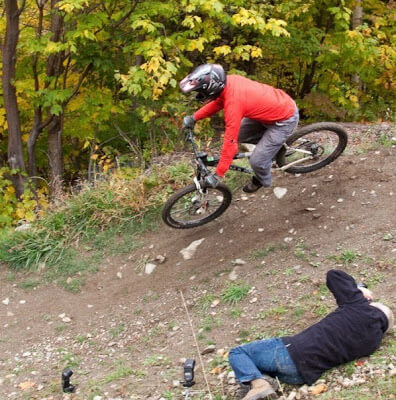 Mountain biking has long been a passion, but downhill and bigger air were not part of my repetorie until fairly recently.
In a few short seasons though, I've started doing things I never thought possible for me. My addictions to gravity, adrenaline and endorphins have grown too.
Through a combination of hanging with better riders and coaching lots of beginners through the techniques, my skills have developed.
Old dogs can learn new tricks ... not that I'm old yet.