I read a post by Peter Kamitses on this blog toward the end of 2009, entitled something like "Bring Me a New Year." Peter reported on a poopy year filled with unfortunates, and I really identified. My 2009 was, well... pretty crappy. Though I got to check out some cool, new-to-me areas from the Red River Gorge to Ceuse, each trip and each destination was sandwiched between unfortunate circumstances, and punctuated by illnesses and major injuries.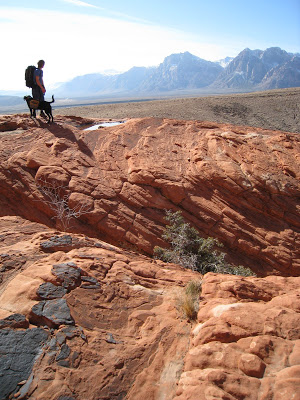 SO I began 2010 psyched for some positive change but the Universe, it seems isn't finished with me. A road trip that was supposed to begin in early January didn't actually start until February for very unpleasant reasons... and the first month of said trip has proved to be riddled with snow, rain, wind, and more injuries...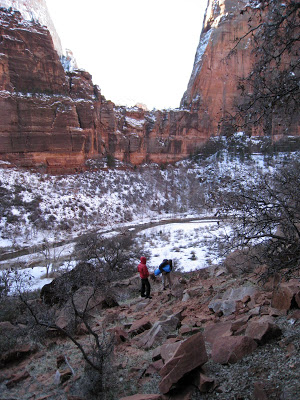 In any case, we have stopped by Zion, Moe's Valley, Red Rocks, Hueco Tanks, and are now in Indian Creek. Bad weather seems to have descended on most of North America, so we're taking this time to hang out in Moab and get some internet/ electricity-related work taken care of, and let some of these pesky injuries heal up a bit... so there's not too much to report, but hopefully "the gods" will give us a bit of a break soon, and I'll start posting photos and stories of ridiculous sends, amazing health, and sunny days.
Seeking shelter from the Texas wind in Chris Weidner's van.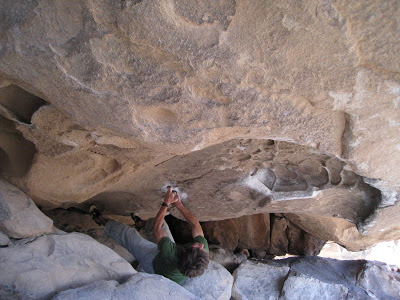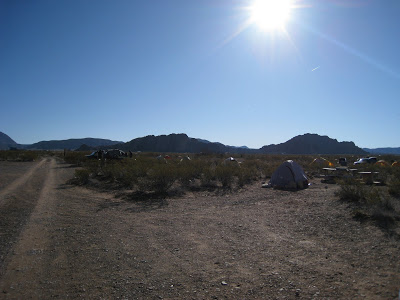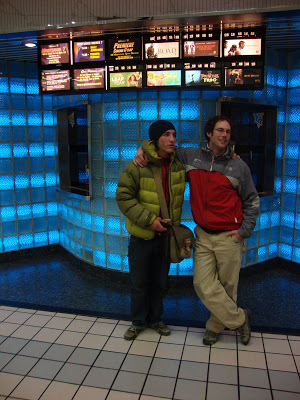 Triple feature at the dollar theater in El Paso.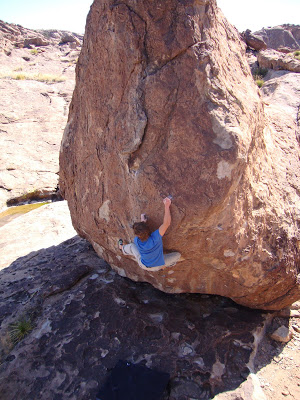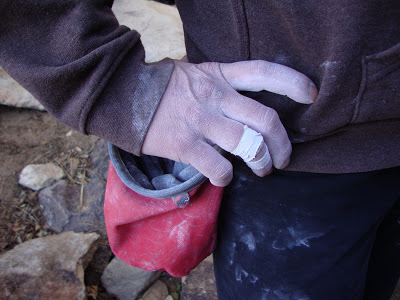 My newest injury: pulley.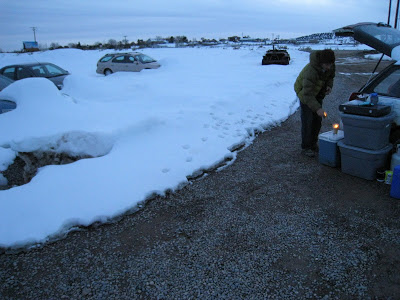 Broken down en route from Heuco to Indian Creek: Sleeping in the mechanic's parking lot (Blanding, UT)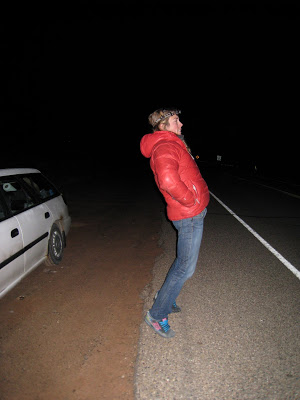 Waiting for someone to pass. Alternator failure in N.E. AZ, no cell reception.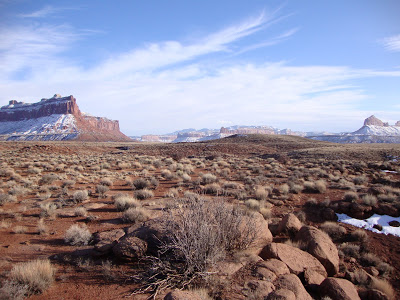 Indian Creek in early season.