After a great, although stormy, trip to Patagonia, I returned home to the Wasatch to find the ice climbing in outstanding shape. Routes that haven't been climbable in 10-15 years are in! Psyched!
Post Nasal Drip, Provo Canyon. 5 great pitches of steep ice, 3 of which are freestanding.
Pitch two
Pitch three
White Angel of Fear, Santaquin Canyon, first ascent since ~2000: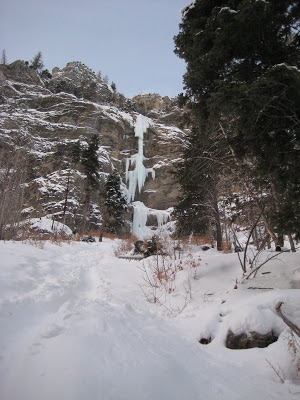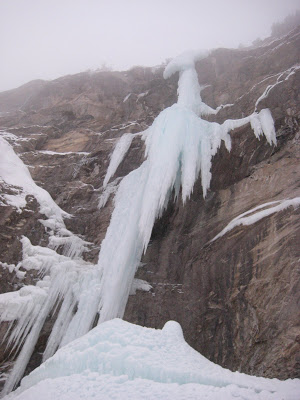 Starting up pitch one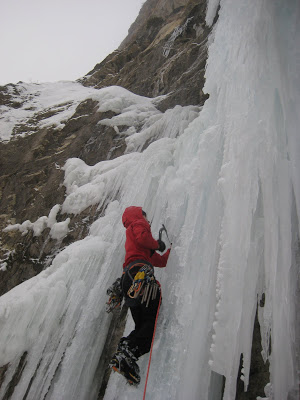 Pitch two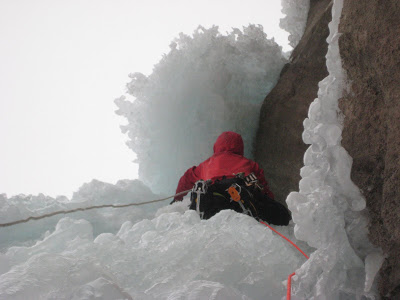 White Angel of Fear was so much fun that I returned three more times to climb it over the next 6 days. Brad Heller and I climbed the "trilogy" on one of these occasions, a link up of the White Angel, Automatic Control Theory, and the Candle Stick, shown in order from left to right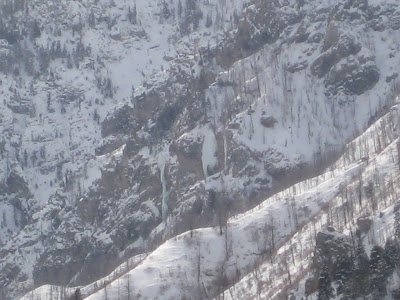 Last Friday I returned one more time, leaving my house in Salt Lake City at 4:30 AM to take advantage of the coldest possible temps. I soloed the White Angel and ACT, making it back just in time for work. Not a bad way to start the day!
Chris Thomas