Spent three sweet weeks guiding up in the Canadian Rockies in March. It has become an annual pilgrimage for me, and an incredible way to wrap up the ice season. This year was the polar opposite from last year. Temps were warm, ice was sticky, and I was psyched!

I had three sets of guests, and we hit just about everything from North to South. Some of the highlights were....


The Sorcerer with Paul.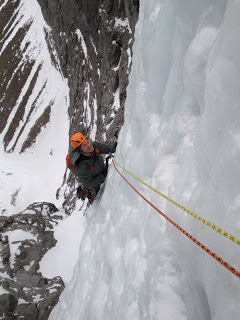 Murchison Falls with Bill.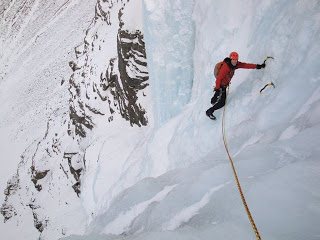 Carlsberg Column with Paul and Bill!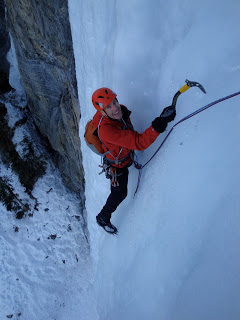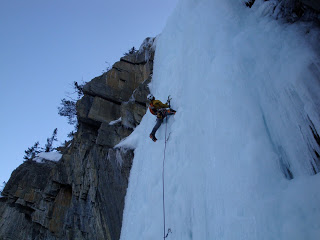 The Weeping Wall with Bobby and Pat.
And one of these days....
Huge thanks to Mike, Dean, JP, and Eric. The whole Mammut family is a special thing that I am honored to be part of.
20 days of climbing, only 2 outfits. Laser Jacket and Base Jump Pants; or if it was nasty, Extreme Baltoro and Extreme Hybrid Pants.
Just got to check out the new summer 2010 line, and it is freaking amazing. The new Glacier and Fiamma pants are outstanding, as is the Trion Guide pack and Olymp jacket. Keep it up!!!
Cheers,
Clint Cook
IFMGA Mountain Guide
www.ourayclimbing.blogspot.com