The increased snow stability of springtime has allowed us to reach higher ski destinations the last few weeks. Variable snow conditions keep things interesting and exciting at times! It's that time of year where the descent from the summit of a 12,000' peak down to the valley 5,000' below, will offer deep powder, ice, trap-door crust layers, and spring corn; all in a single run!
In addition to some adventurous skiing, I've also been able to use some of the newest Mammut clothing and packs. The ability to move quickly in the mountains and comfortably in the various types of terrain and weather found within, gain and descend large amounts of vertical relief, and have reliable and functional clothing and equipment is what Mammut is best at providing! My favorite alpine oriented products from the Spring/Summer 2010 collection are the new Wing Jacket, Quantic Jacket, Fiamma Pants, and Trion Light 28l pack. These items combined with the tried and true Broad Peak Jacket, Tripod Helmet, and TX-Lite headlamp are all staple items i use regularly for lightweight ski adventures into the high mountains of Idaho.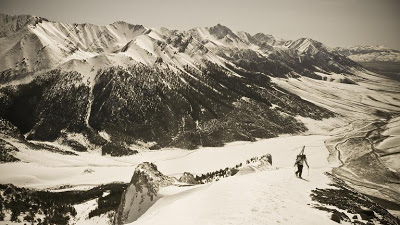 South Ridge of Dickey Peak, Lost River Range. We skied a nice steep line just left of the rock horn, left of Heather.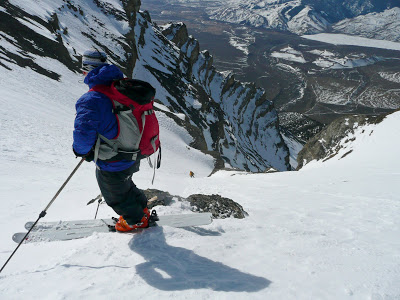 Eye's on Rick as he heads for the Hourglass on the Super Gully, Lost River Peak 12,078' - Lost River Range, Idaho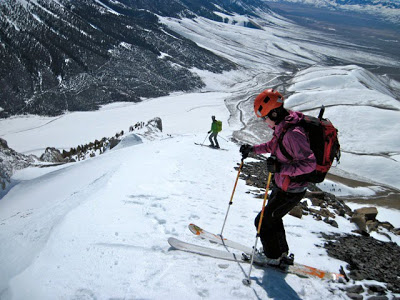 Heather getting ready to jump into the East Chute of Dickey Peak. Castor Pants, Microlayer Jacket, Tripod Helmet, Guide Work Gloves and Respect Pack. Light is right for us when playing in our local mountains!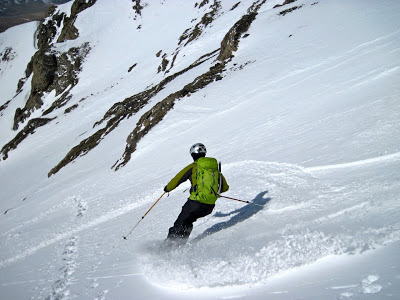 Trion Light 28l Pack in the Super Gully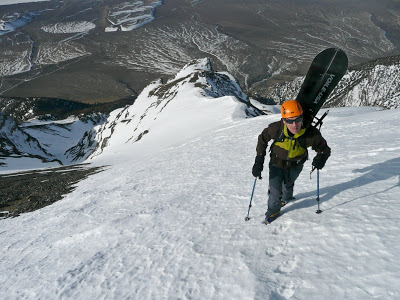 Makalu Jacket and Castor Pants near the top of Lost River Peak. The Super Gully drops down left of Matt into the shadows.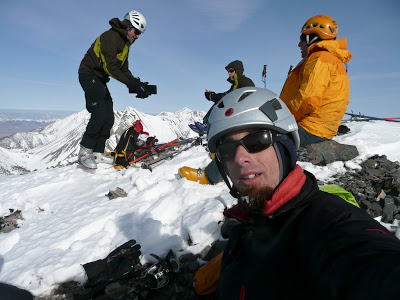 Waiting on the summit of Lost River Peak for the snow to soften with temps in the low teen's and a slight breeze but plenty of sunshine! I'm wearing the Wing Jacket over top of my Broad Peak. A perfect lightweight combo for what i like to do.
The COR Chute on the 11,800' sub peak to Mt. Borah.
- Dean Lords