Springtime is upon us here in Eastern Idaho. The high peaks are covered in snow and the low prairie is bursting with green. It's a good time of the year to be here, although i think any time of the year is a good time to be in Eastern Idaho!
We've been sporadically opening new boulder problems in the Lower Teton River Canyon since 2004 and this year is has been great so far! Here are a few images of our local bouldering that Heather and I shot today. Enjoy!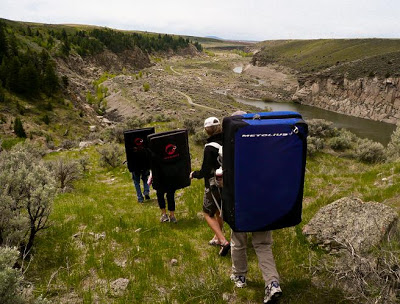 Heading down into the Teton River Canyon below the old Teton Dam site.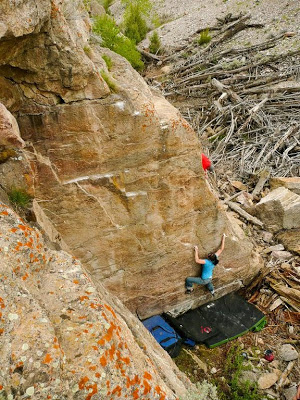 Heather Lords on "Lumber Jack"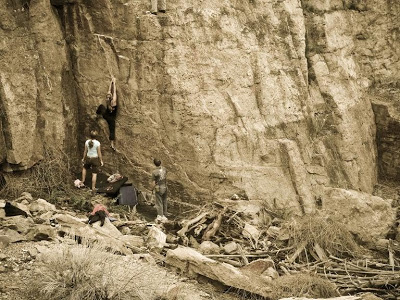 Chelsea Wood Rollins steps up to "Lumber Jill"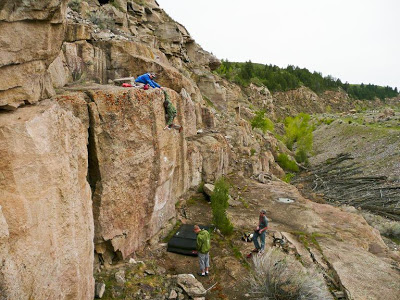 That's me brushing the top holds of a new project