My family and I are nearing the end of a giant road trip for our Bitters and Tonics business. Though it has been a pretty busy schedule of work it has been nice to get some good cragging along the way and work routesetting at climbing gyms along the west coast when we were stuck in cities. We started in Denver and have been to Los Angeles and up the whole west coast. We have one more day of work here in Seattle then its off to the Canadian Rockies for straight unadulterated rock climbing as we work our way back to Vermont.
I suffered a partial finger pulley/ligament tear in my left ring finger in the end of March, so my spring was pretty much a bust. I did have a great time down at the New River Rendezvous with Dean and Doug...did some easy cragging....a little too much partying and a great projecting and redpointing clinic for some super psyched folks.
My finger is doing pretty well and I have managed a few 5.13 redpoints recently and am in decent shape. I can't wait for Canada!!!!
Here are some shots from our journey thus far.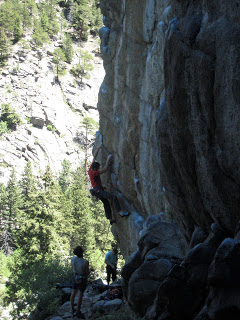 Cragging in Boulder Canyon, a great 12a arete climb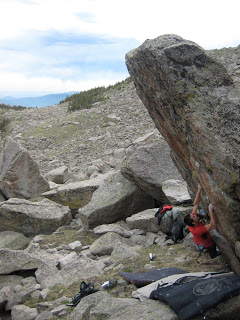 A great day of bouldering at a new area on Mt Evans outside of Boulder called Lincoln Lake. Got to catch up with old friends Dave Graham, Luke Parady and Chad Greedy, TONS of potential for new problems, we all pout up first ascents that day.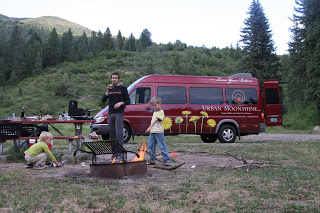 Camping in Rifle with my wife and two sons who were the fire masters. In the background our new Urban Moonshine mobile the monster Sprinter Van that we are living in.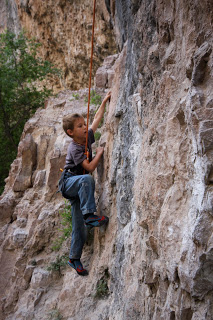 My older son Bodhi toproping in Rifle in the Mammut minifant shoes...awesome adjustable kids climbing shoe with a heal strap that tightens to keep their toes in the front of the shoe.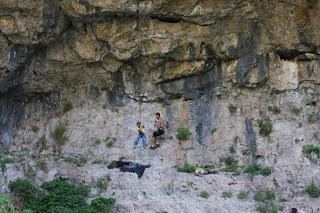 Bodhi taking the monster swing off the anchor of Pumporama at the arsenal in Rifle.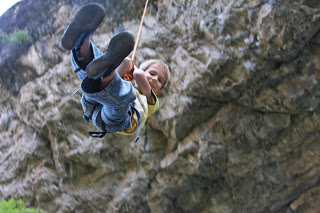 All smiles after initial worries.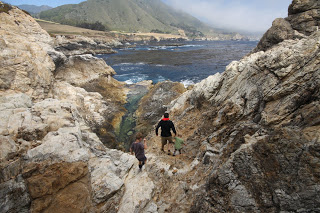 Exploring the Big Sur coastline between LA and SF.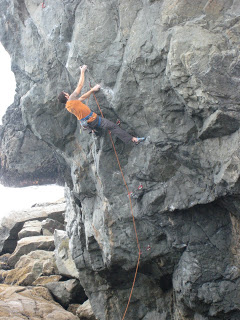 A day of cragging at Mickeys Beach just north of SF, awesome location right above the tidepools. Sporting the new Togir light harness, super comfy and supportive, the high performance Samurai rock shoes and the element key lock draw sets with the indicator slings....great sport climibing draw.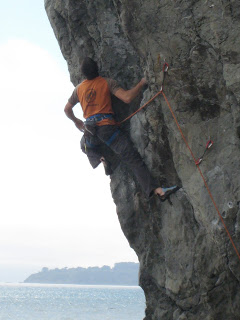 Also wanted to send best wishes and healing vibes to Josh Wharton. Good thing he's such a tough hombre, gonna bounce back stronger than ever no doubt!
Enjoy the rest of summer and I'll post again after Canada.
cheers
Peter Kamitses
Peter Kamitses