Right now in the
Antalya region of Turkey
, daytime highs are in the mid-90s (around 34 or 35 degrees C) in the shade! Much hotter than "sending temps, bro!"... but at this time of year, heat is a much better problem than rain and cold!
We'll be working-for-food-and-camping at
JoSiTo
climber camp/ guest house for about seven weeks. So in that time, we should hopefully get into shape, get used to the rock, and see the temperatures fall significantly!
Hopefully more "sports action" soon. Right now, we're just getting into shape after work and injury healing this summer. Also getting used to the very cryptic slopey-tufa-techy style here. Quite different than anything we've seen before -including other tufas.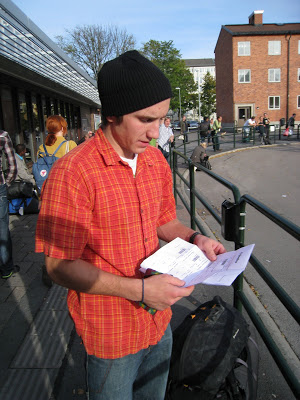 Taking the bus from Karlstad (Sweden) to Stockholm.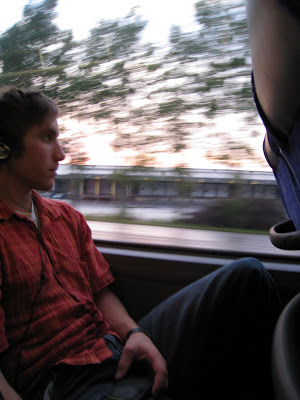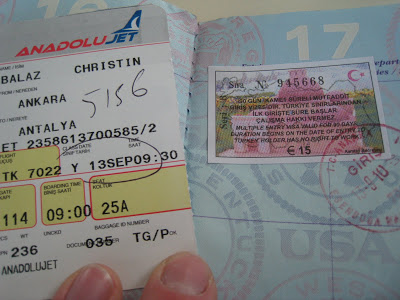 Turkish Visa (Required of American Citizens)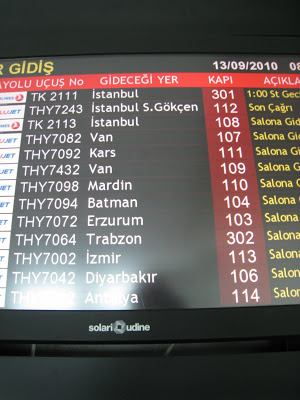 Um... I think the mountains are... THAT way.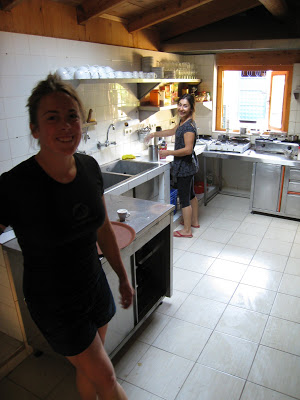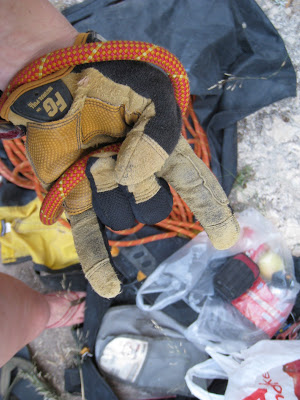 Keep on rockin in the Free World.
-Christine Balaz