by Chris Thomas
Lots of people host Superbowl parties. Wings, beer, big screen TVs – I probably got 5 or 6 invites from friends hosting parties of the standard variety. But one invite in particular stood out – a pre-gamer 300 feet off the deck on a frozen waterfall in Little Cottonwood Canyon!!!
We packed up a full sized grill, about 100 cans of beer, a 5 gallon bucket full of burgers, brats, garlic, peppers, 2 bags of charcoal, lawn chairs, and a set of pink flamingos and hauled them up the route.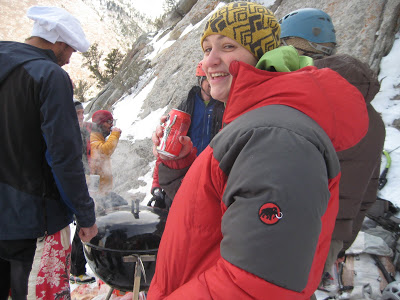 Chillin' out next to the grill half way up the GWI!
Scene of the climb – the Great White Icicle. There's a great ledge at the base of the 3rd pitch.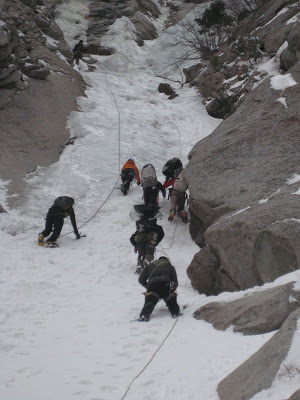 Mass transit junk show to get to the party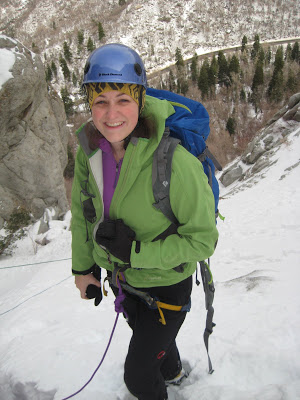 Lovely Sarah en route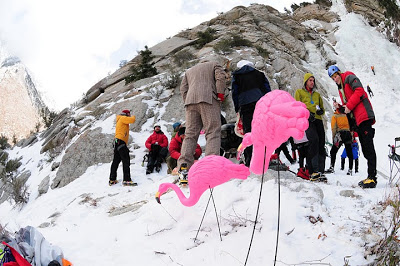 Not a bad place for a BBQ! Photo: Zac Robinson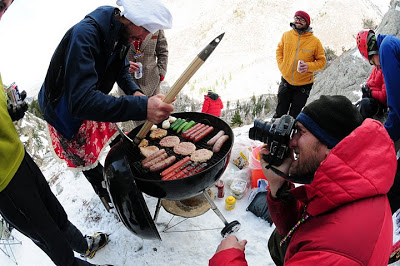 We forgot one thing...the spatula. Kyle's Piolet D'Or being put to good use Photo: Zac Robinson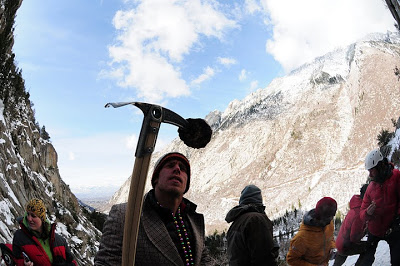 Photo: Zac Robinson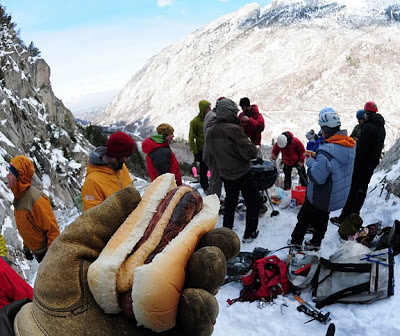 Photo: Zac Robinson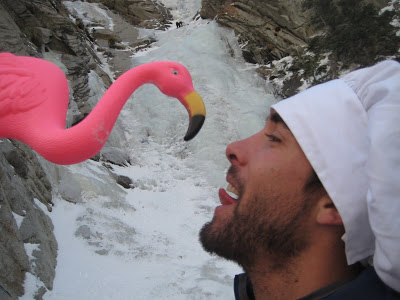 All beer consumed, things started to get a little, well, wierd... Jesse getting down with a pink flamingo
All in all, not a bad way to spend a Sunday afternoon. I hope this will be an annual event!
Chris Thomas