Where to begin....
I have now been back in the comfort of my home for 4 days now after 3 very busy weeks.
Here is the recap:
ESPN's Winter X Games 15
Aspen, CO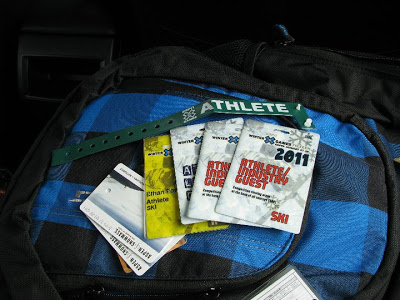 Was incredible. Just getting the invite felt amazing. But by far the best/most intense course I have ever had the privelige to compete on. From the quarter pipe start to the 95 foot gap on the final jump, I had to constantly reminding myself that I could do it, and I deserved my spot there.
I was the youngest competitor in my competition, not to mention the smallest (unfortunately, by roughly 30-40 pounds). That being said, it was definitely an honor to be competing against guys like Daron Rahlves, Kc Puckett, Chris Delbosco, and John Teller to name a few. just talking those guys and getting to know them made my year.
Qualifying day came and went, and just like that I had not made the cut. I had two very smooth, clean runs, but they just weren't fast enough. Bummed at first, but that feeling quickly left as I realized I was racing
THE BEST
27 racers
IN THE WORLD
... and I was number 28. Can't complain about that at 20 years old.
My favorite part of X Games (that didnt have to do with my competition) had to be the "Athlete Lounge". This is the place where ONLY the ATHLETES competing in X Games got to go and relax and get dressed in the morning, eat lunch, take a break between runs, or just hang out. What was so great? EVERYTHING WAS FREE! Buffet's for breakfast and lunch, Fridges filled with endless Vitamin water, Muscle Milk, Monster, Red Bull, etc. There were baskets of snacks, and the entire room was surrounded in plasma tv's with X Box 360's, live feeds to other venues, and the latest ski movie segments (which was crazy because most of the time when you were watching a ski clip from a movie, you were within a 5-10 foot proximity of that person you were watching).
So, all in all it was an experience of a lifetime! Would I liked to have done better? OF COURSE! just like everyone else, I want to win! but only one can win, and unfotunately, this time, it wasnt me. But in the sport of skier cross, I am still very much considered young to be where I am and there is still plenty of time.
Here is a little GoPro footage of the Ski Cross course at X.
Untitled from Ethan Fortney on Vimeo.
FIS Freestyle World Championships
Deer Valley, Utah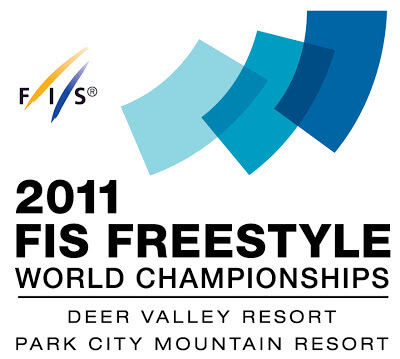 This one came as a VERY pleasant surprise.
As I was on my way to Lake Tahoe, CA for my next competition, I received a call from Abbi Nyberg (head of the U.S Ski associations ski cross program). The call went a little something like this:
Ethan-"E"
Abbi- "A"
E "Hello?"
A "Hey Ethan, how's it going?"
E "Great, just driving through a canyon somewhere in Utah, on my way to Tahoe"
A "oh, well dont drive too far, we have a spot for you at Worlds"
E "WHAT?! that better not be a joke. Abbi are you joking...?"
shortly after my last question/statement, the canyon took it's tole on the service of my phone and I lost the connection. I couldn't call her back for another 30 minutes.... But when we reconnected she assured me she was not kidding, that the U.S had four spots and that I was number 4!
So, rather then driving another 300 miles to Tahoe, I drove another hour to my VERY nice (US Ski team payed for) condo in Deer Valley for the WORLD CHAMPIONSHIPS.
That was more of an honor then X Games in my mind. Last summer I was 1 of 4 athletes chosen to go to New Zealand to represent the U.S at the JUNIOR World Championships (where I placed 7th), and now here I was, a few months later, going to the World Championships. No Junior.
shortly after arrival I met up with Abbi, and we headed up to the press conference where they named the U.S World Championship Team. Talk about meeting some high up people... if they had to do with the US Ski team, they were in that room. I got to chat with the mogul and aerial teams for a bit, then one by one we (the US team) were all called up to the podium so the press could get their pictures.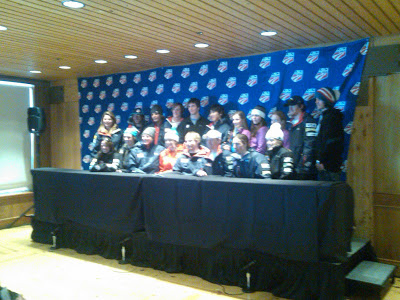 I'm on the far right in the red/white/blue hat
The next morning I woke up to a very tight chest and I knew it was going to be a tough week. by noon I began coughing and it was downhill from there.
Day 1 of training came and it was bitter cold, something like -20 F. I don't have all that great of circulation in my feet on a 90 degree day due to ski boots.... that day, you can't even imagine what they felt like. Not to mention every breath of that air burned deep in my congested chest. But, Besides the lack of feeling in my feet, and the sickness, training went great. It was a course that suited me well. There were a lot of tight turns and complex terrain. The Second day of training came, and It was just as cold and I was feeling confident, yet still as sick as ever.
Untitled from Ethan Fortney on Vimeo.
Day 3/ Qualifying day came and we finally got to see the entire field of athletes (around 75 of us from around the world) in one spot. My ski's were running fast and I was feeling A LOT better. I ran 39th.
My run went well. hit all the transitions very smooth, and ran the line we had been training the last couple days. I crossed the finish line and was in 38th. Thats where I would stay for the remainder of the competitors. the top 32 moved on. Only 1 of the 4 U.S athletes (John Teller) moved on. He went on to get 5th place with the support of the entire US team at the finish cheering him on.
I gave it my best. And because of that, I can't find it in myself to be upset with my result.
Give me a year, and 20 lbs. and the results will be different. This has been my first year in these huge events, and I didn't come into them intending to win. I came into them with nothing to lose, and a goal to only gain experience. And thus far, I have exceeded that goal.
White Pass, Wa
While I have been back I got one pow day in last sunday and I was lucky enough to link up with a photographer and do a little shooting in the back country. CHECK IT OUT!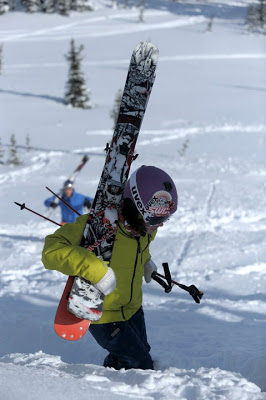 Hiking up to hit the little kicker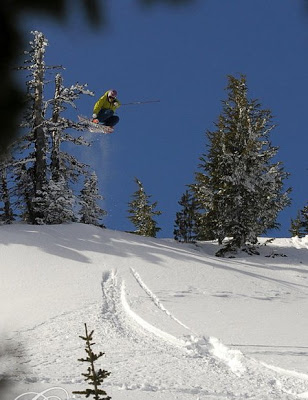 tapping the tree
Slope jacket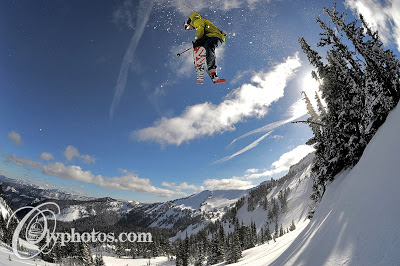 Thanks to Steve Schmidt @ Olyphotos.com for all the pics!
What's next?
I'm going to the home of our brand! I leave sunday the 27th for Zurich, SUI! Ill be there for about 10 days and will be competing in two more world cups there before returning home on the 8th!
WISH ME LUCK!
Hope you enjoyed!
talk to you all soon!
-Ethan