by Chris Thomas
A car load of beer and steak, ice climbing, four good friends, and a cabin in the South Fork of the Shoshone near Cody, WY is the perfect recipe for a week of bachelorhood, long days in the mountains, and lots and lots of fun. Two friends from my days of climbing in the Adirondacks, Nick Sisk and Ian Boyer, plus myself and the one and only Jonathan Thesenga headed north for some much needed winter adventure.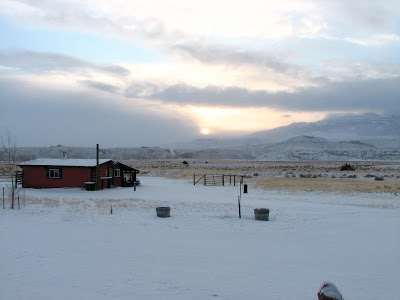 Home sweet home for the next several days. Photo: Nick Sisk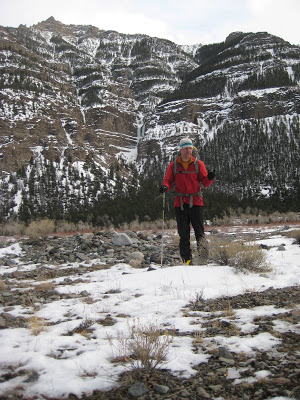 JT and one of our objectives for the day, Moonrise
JT and Ian racking up. Photo: Nick Sisk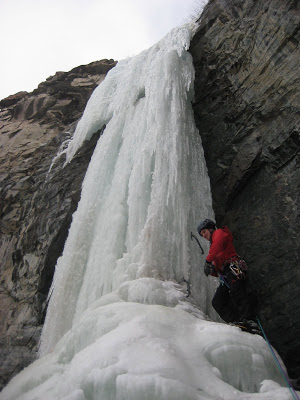 Pillar of Pain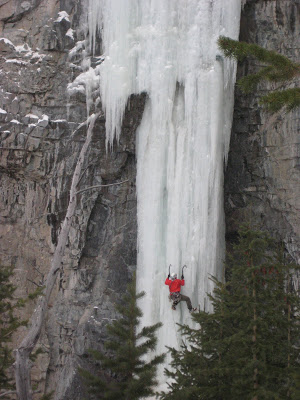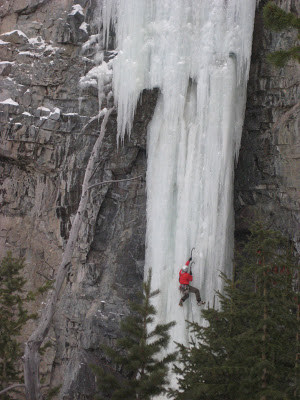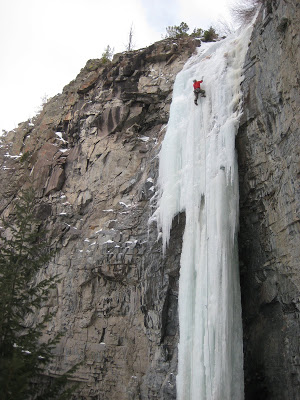 Pillar of Pain (Ian Boyer climbing)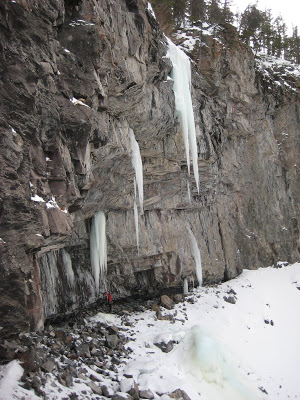 Futuristic looking potential mixed route. Believe it or not, this has touched down as a pillar before!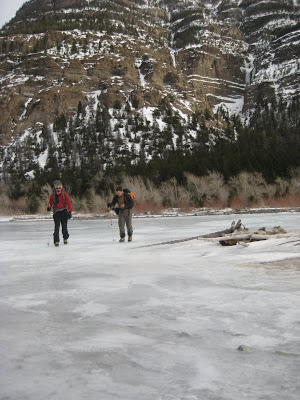 Nick and Ian crossing the frozen Shoshone River
Chilling out after a long day in the hills. Photo: Nick Sisk
Wind River Canyon. Photos: Nick Sisk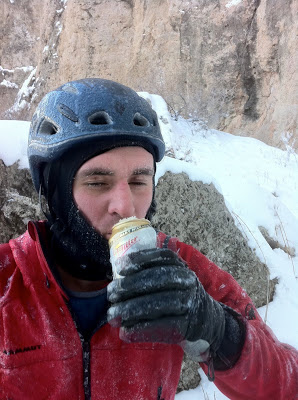 Sub-zero weather and beer-slushy. Life is good!
Part Two coming soon.
Chris Thomas