Life continues to roll by here in Sweden. Because David and I are both quite busy working, we've been spending most of our time in town... but we've been pretty happy about that, too, as being in town means we also have a bed, shower, climbing gym, "regular" gym, refrigerator, and such.
Here are some photos of this all...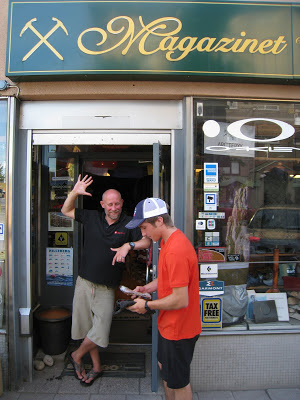 David's work: Magazinet Sport.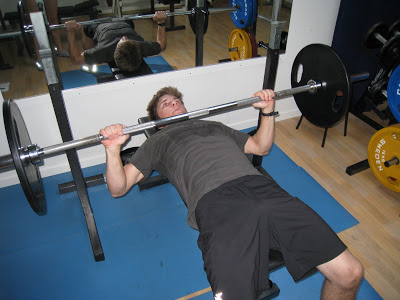 Bench pressing at the neighborhood gym, Skårepumpen.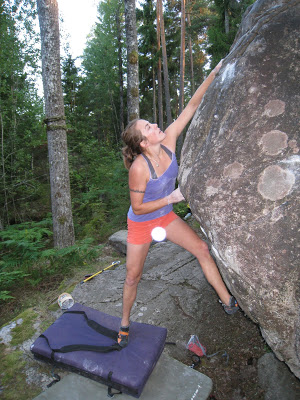 Trying to find the good part of this bad sloper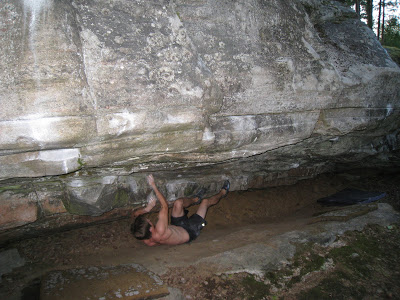 David and a friend spent five hours moving a 300+ kg stone away from this boulder in order to add extensions to many of Dye's better problems.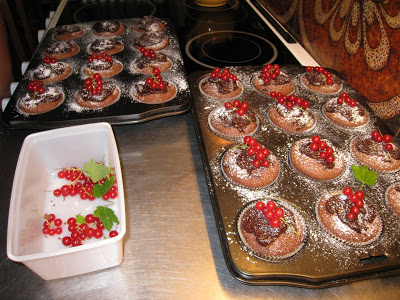 Swedish muffins with wild-picked lingon berries.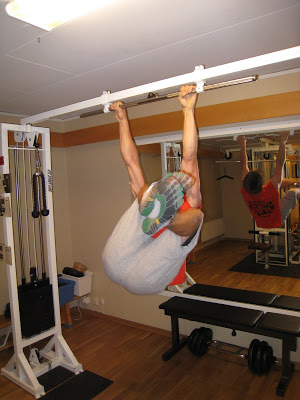 Back in Skårepumpen.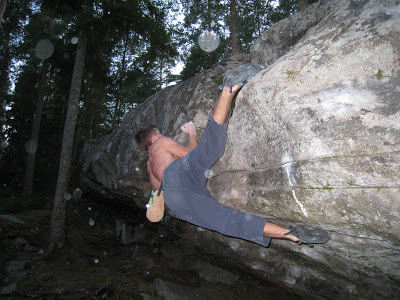 Toward the end of that traverse.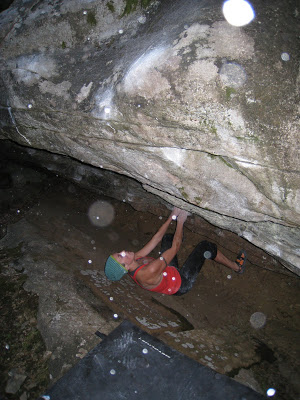 Me working on a climb called Sälen.