Spring came early this year to Eastern Idaho with abundant sunshine and many days of good weather. I've been very active bolting new routes near my home at a few of our local cragging destinations. Miles of volcanic basalt rock in every direction makes new routing easy if you want to go through the hideous efforts to clean dirt, bust off choss, and make every effort to insure a safe an enjoyable route!
I've added just over twenty new routes at a handful of regional sectors in the last month and a half ranging from 5.9 to 5.13, including a couple of projects. What we lack in world class stone we make up for in fitness, enjoyment and uniqueness! Here are a handful of images showing Mammut gear in action on my favorite routes thus far. Really enjoying the new Climax 9.6 rope and my Togir harness!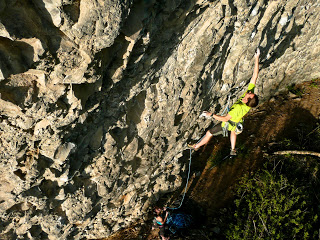 Stephen Elmer mid-crux on EDS 5.13a at South Park. F.A. Matt Tengiao. One of the best, if not the best route at South Park.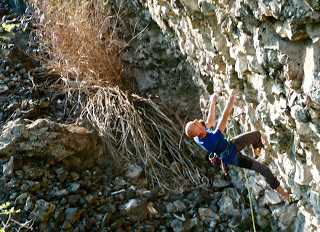 Working on my project, In Between Days at South Park. The basalt at South Park is very unique and challenging to climb. The steep angle and open-handed jugs, desperate slopers, and pinches are a blast!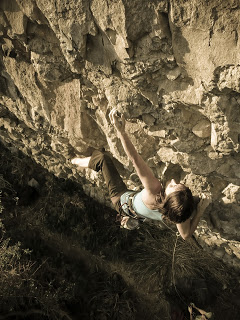 Heather Lords crimping her way through Drive-by Trucker 5.12c at South Park. A long and sustained route with big moves and techy sequences.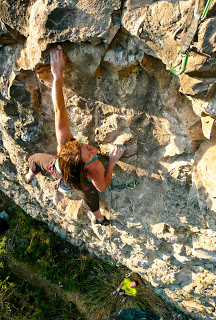 Heather Lords on Drive-by Trucker. Got lock-off strength??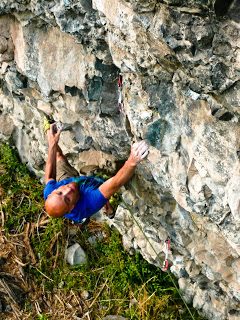 The Temptation project at South Park. Pinchers of power!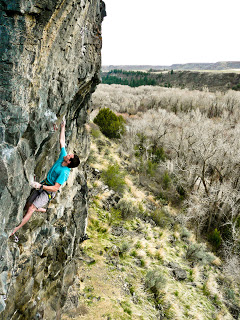 Stephen Elmer working on Hustle and Flow 5.13a at the Pointless Crag. This is a short route with a very perplexing crux!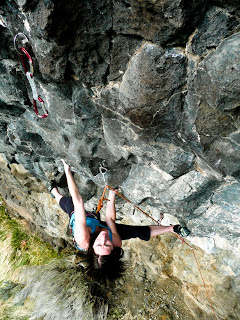 Heather Lords fighting her way up Black Betty 5.12a at the Pointless Crag. A steep swell of black bulging basalt. Cryptic and POWERFUL!





~ Dean Lords