As a professional skier based out of Utah I am lucky enough to ski
almost 8 months out of the year. By the time spring is passed and the
snow is gone I can't wait to get out on the bike and spend time in the
summertime mountains. I usually try to take a few trips to Lake
Powell with family and friends as well. Thanks to a good friend and avid technical cave diver I recently took up the sport of Freediving and spear fishing. Freediving is just that, diving in water on one breath of air. After the first class I was instantly hooked as we
learned to hold our breath for 3 min. and dive to a depth of 66 feet. The toughest part about freediving is learning to relax to slow your heart rate and control your fear as you descend into the depths. I am still very much a novice but enjoy the new challenge of trying to
relax in a stressful situation.
-Kevin Brower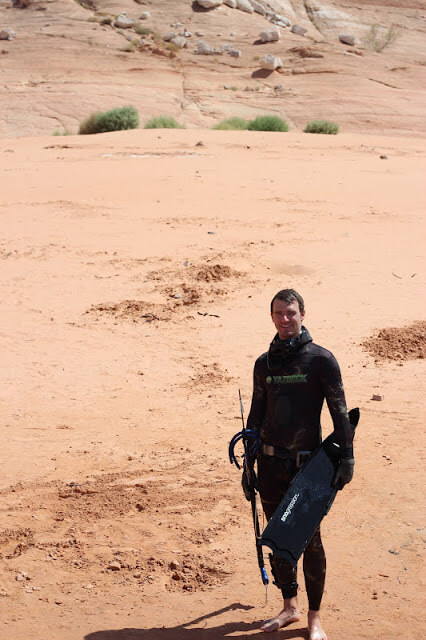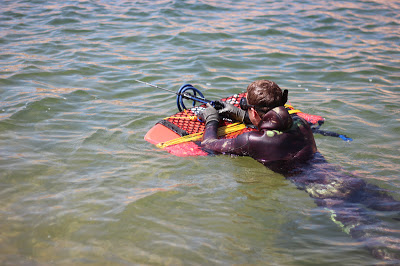 Here fishy fishies...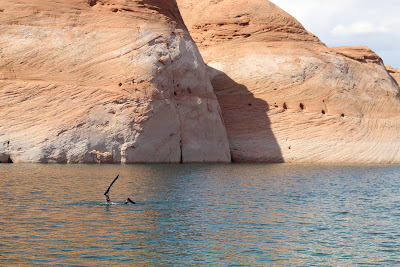 Going deep.
My wife was nice enough to fry up the catch for some fish tacos.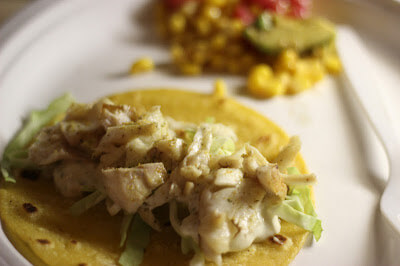 As fresh as they get.