Though I grew up in Bozeman, I left to attend college in New Hampshire in 2000. And because I started climbing in 1999, I had just less than one year as a (total beginner) climber in Montana before leaving.
In the years since I moved away, I've been back to visit Bozeman numerous times. However, in the last few years—during which David and I have primarily been "on the road" for climbing—we never climbed in Bozeman. We always figured that, when in town to visit the family, we might as well take a break from climbing, and do other stuff that is best done with access to a shower—like hiking, biking and the like.
So, since moving back to Bozeman about six months ago, we now consider ourselves lucky to have almost no prior climbing experience here. In other words, everything is completely new to us, and we have the entirety of Southwest Montana climbing to explore and learn!
This spring we've been trying to get out as much as possible. It's been somewhat challenging with Montana weather and David's demanding work schedule. Nevertheless, we've had a number of great days outside: making friends, killing (way, way too many) ticks, and getting some vitamin D.
Here are some photos of our recent outings: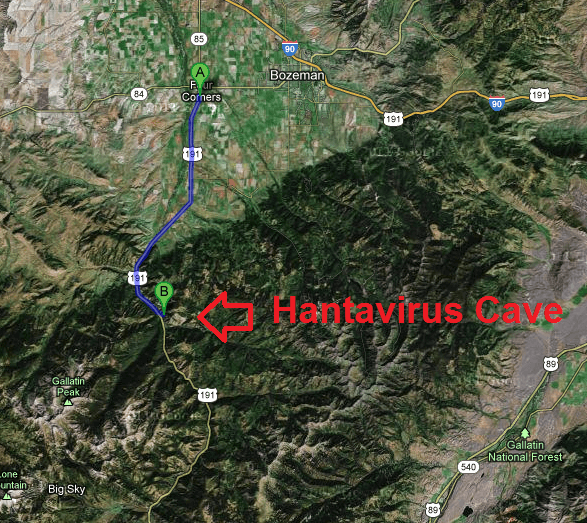 The Hantavirus Cave in Gallatin Canyon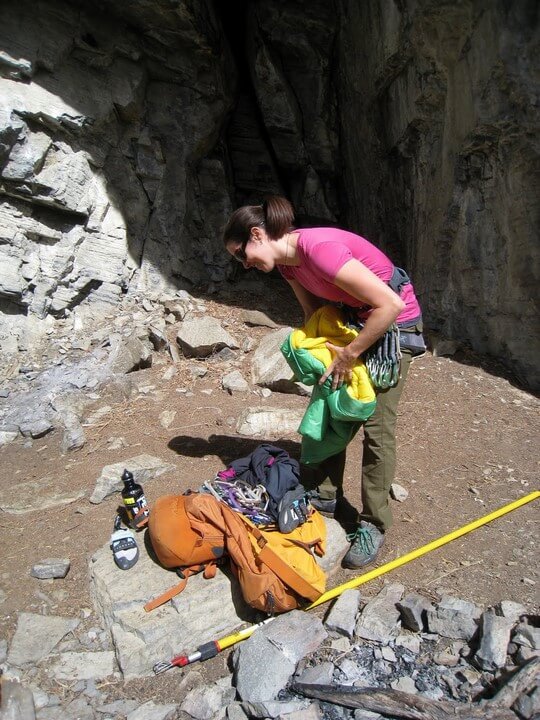 Leslie unpacks her bag on a sunny March day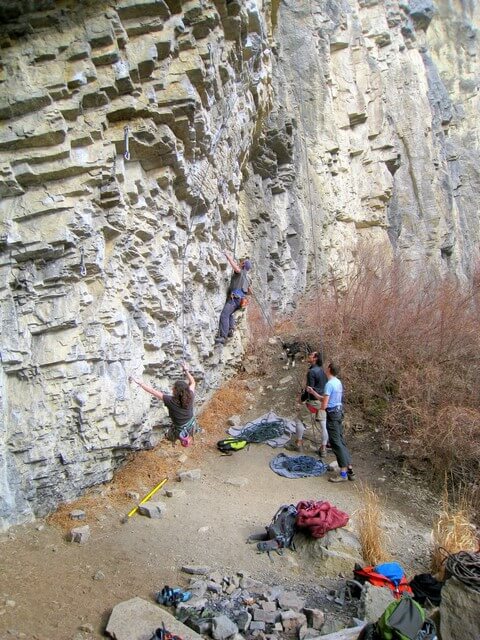 Folks gather flock to this south-facing sunbowl in spring - a great training wall with humane early season conditions.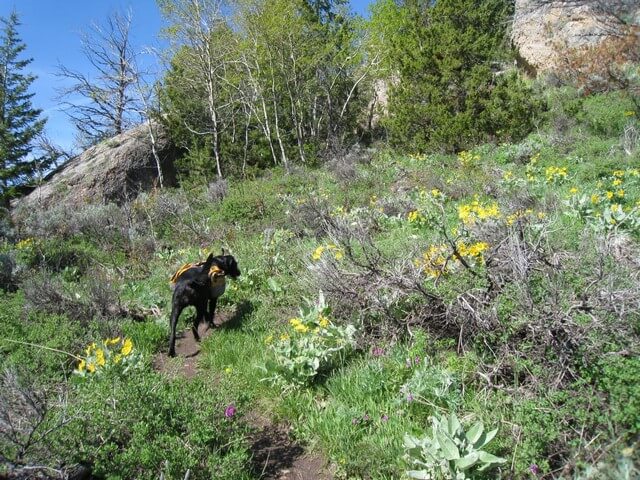 Snow all around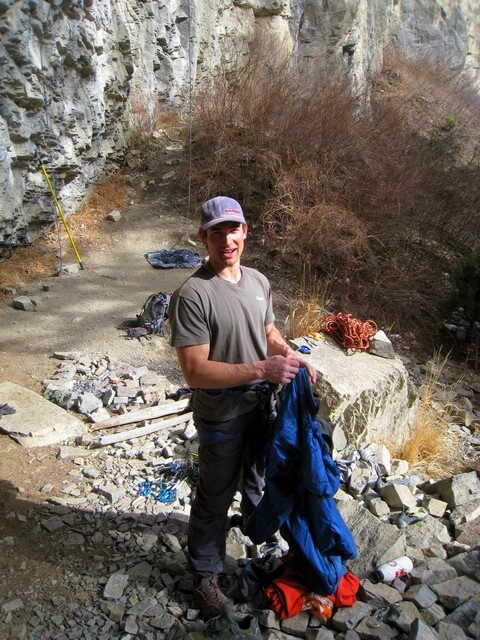 Look who I found! Mammut athlete Whit Magro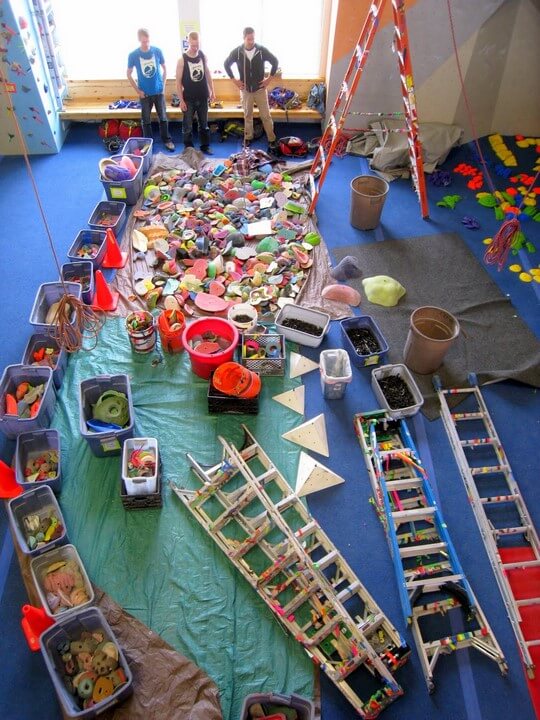 Setting for Spire's Spring Fling competition; all told, this took the better part of a week, and much longer for the body to recover...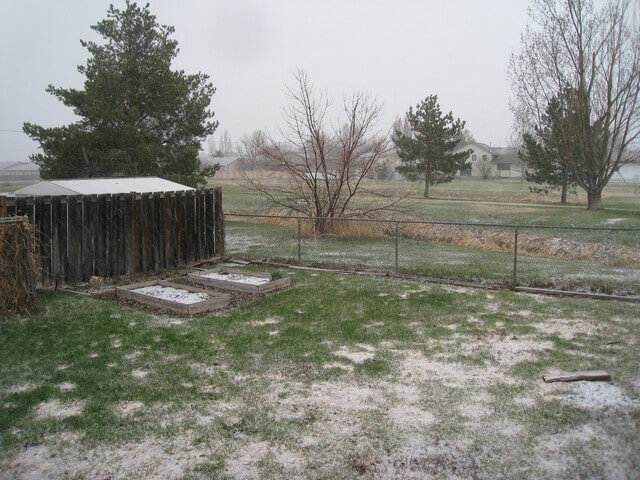 Then we had some of this...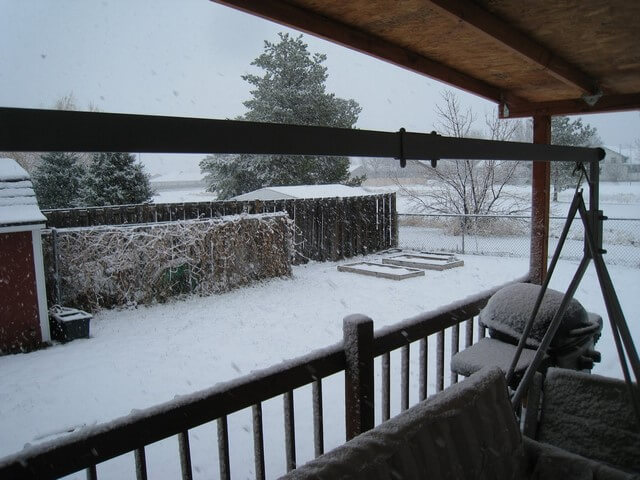 ...and then some more...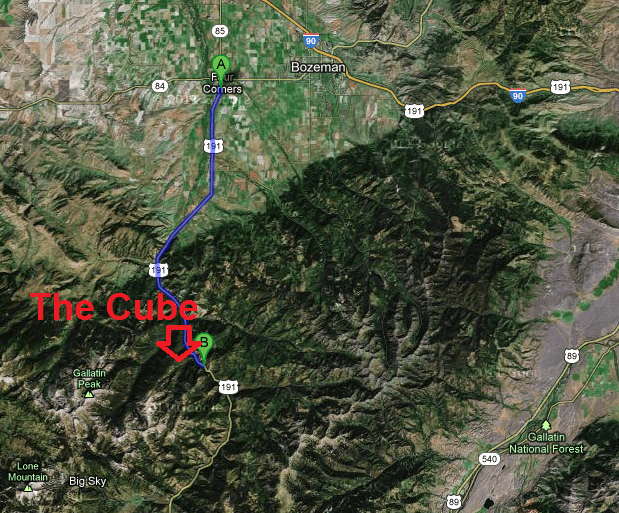 The Cube in Gallatin Canyon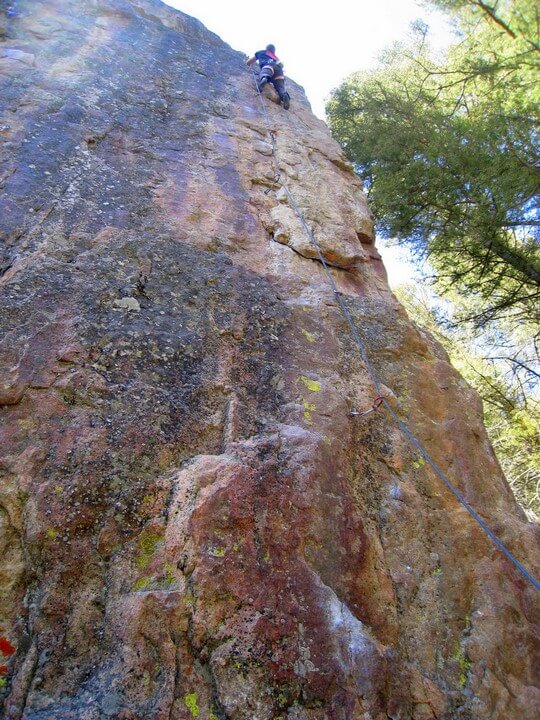 David on the standard "warm up," a rather bouldery .12a... a great route, though!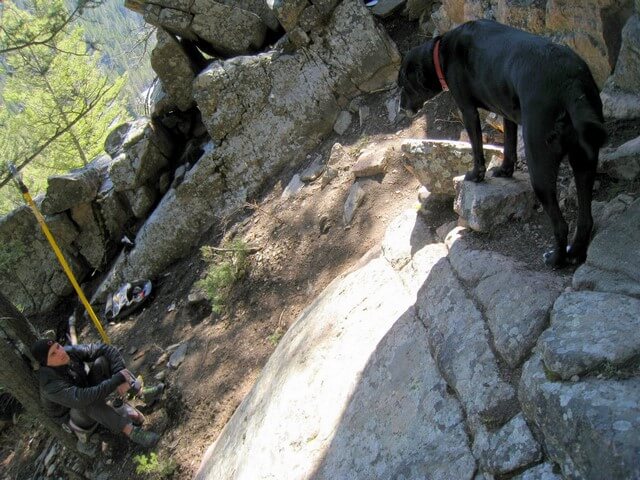 A stare down. (The dog is not pleased.)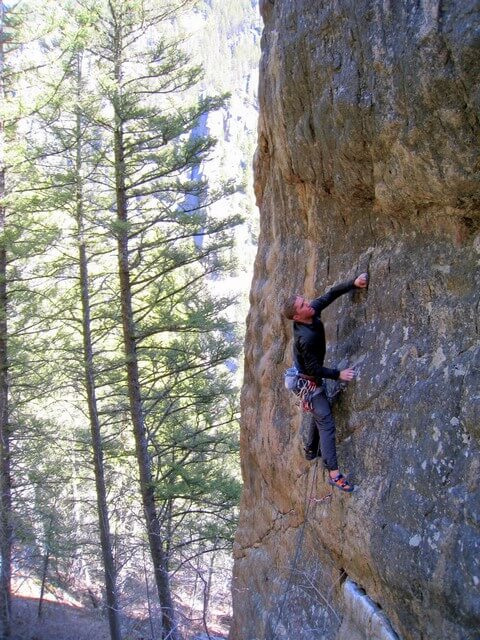 David doing Silver Surfer Suit, a cool-looking .13a with a techy start leading up to a crazy-looking dyno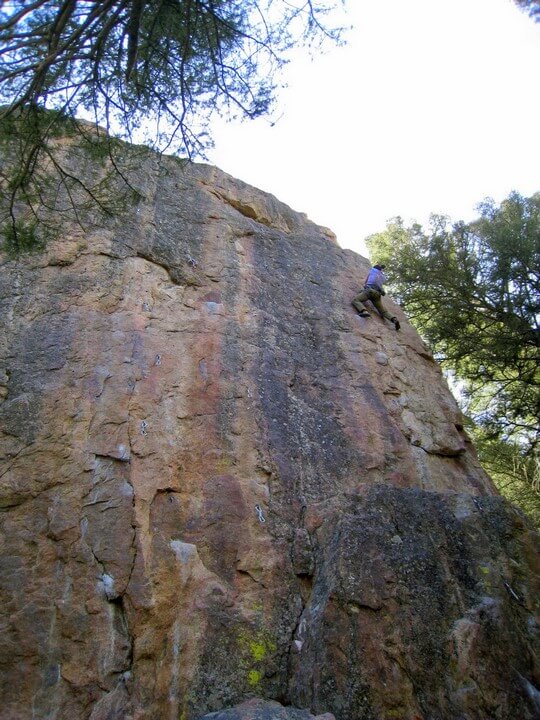 Leslie on Über Ass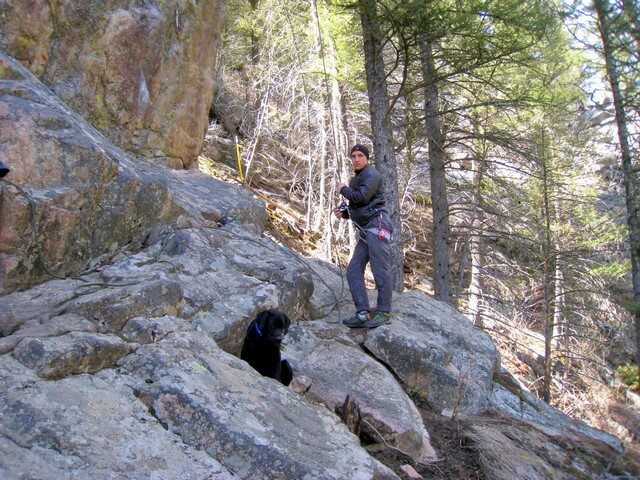 David belaying, and the dog wishing he was more comfortable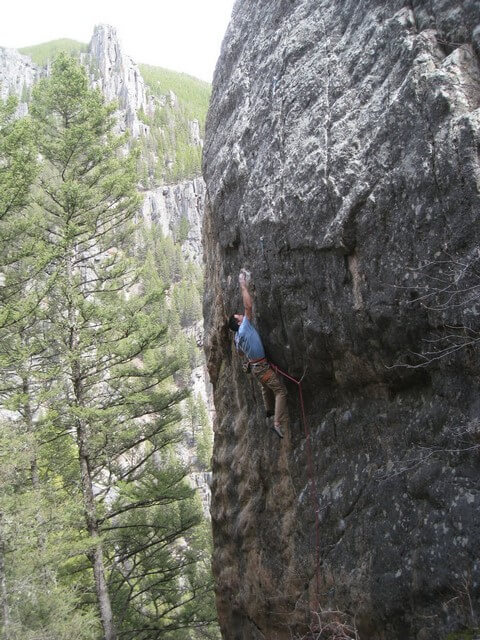 Jeff doing Silver Surfer Suit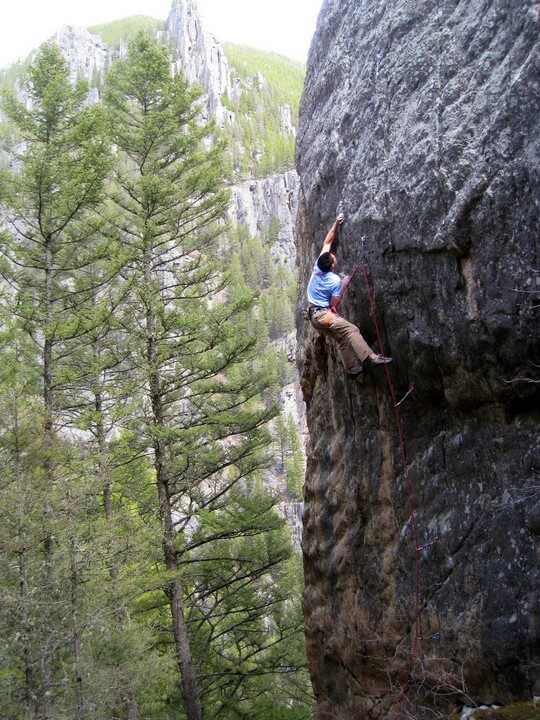 Jeff doing Silver Surfer Suit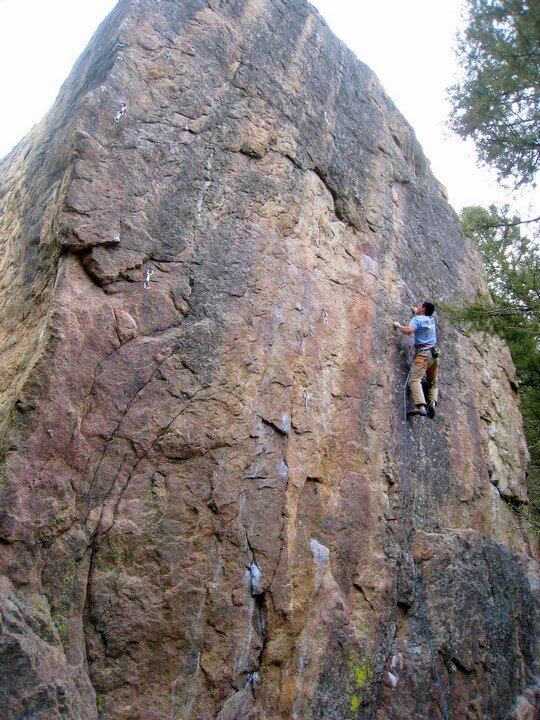 Jeff on Straw Man, an amazing-looking .13a that heads straight up the gut of The Cube's overhanging face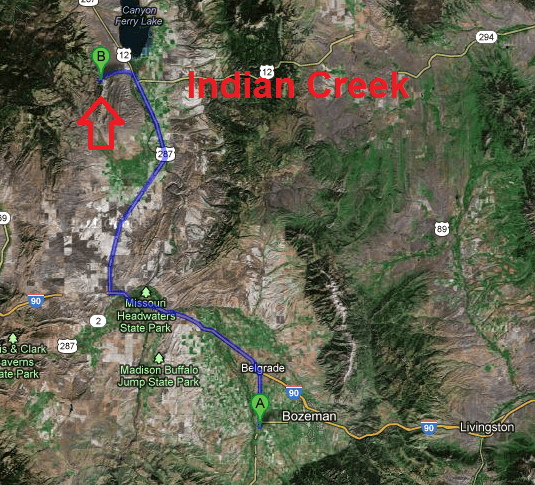 Indian Creek: a small, limestone area outside of Townsend with lots of weird/ short routes, but one really great wall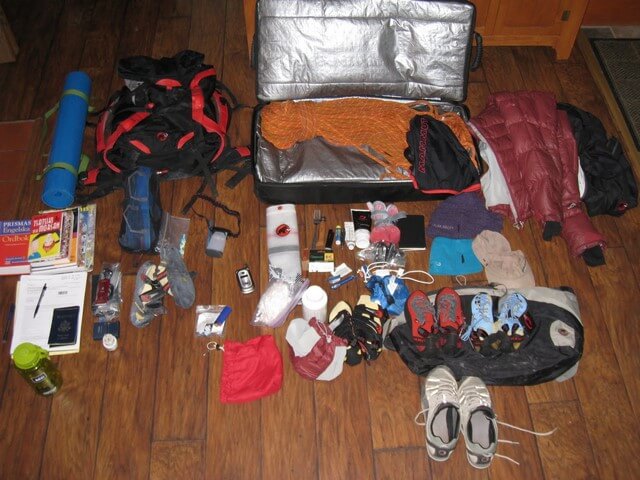 Erik roping up to send his project, an amazing 5.12 called War Path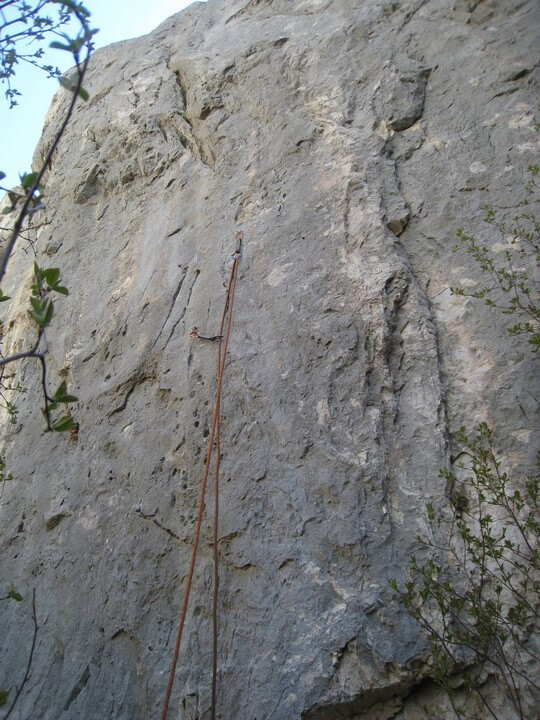 The route... so much fun!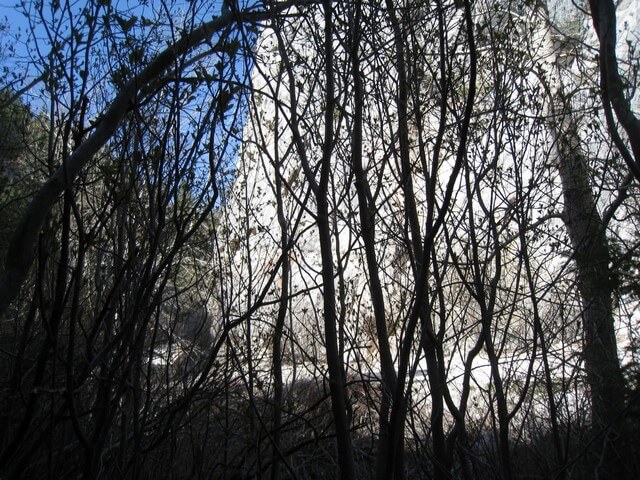 Looking through the dense shrubs up the very narrow Indian Creek Canyon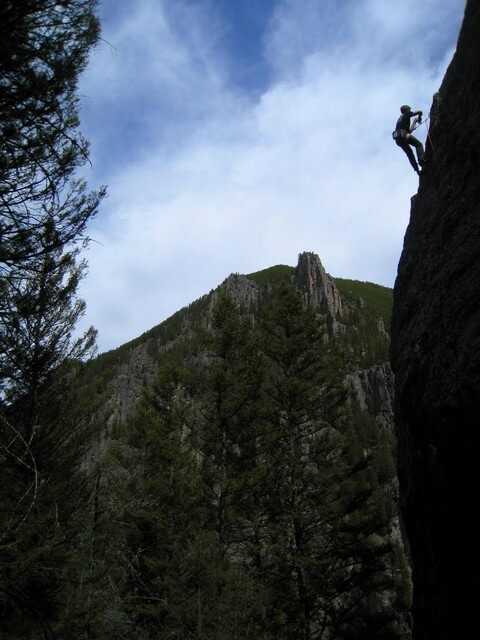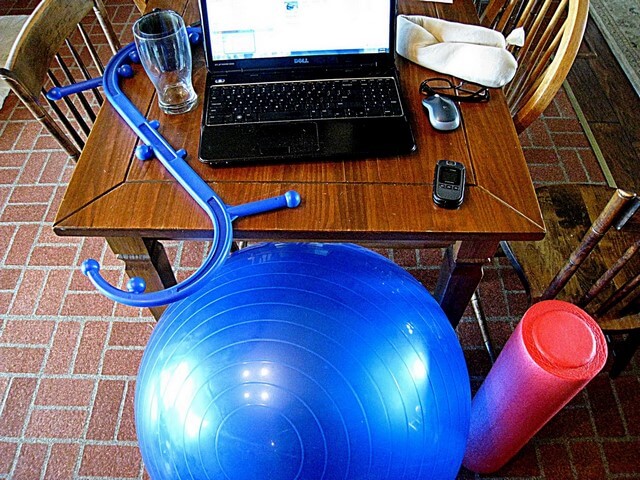 The requisite tools...