Idaho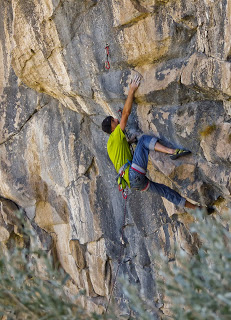 The Esoteric Project - Arcane
It's been a busy spring season with a lot of airport time and various Mammut sponsored events across the country. As always, it's great to get out and see friends and climb with other Mammut athletes at these events. There is somewhat of a lull in events this time of the year which allows me to focus on getting some fitness at my home crags.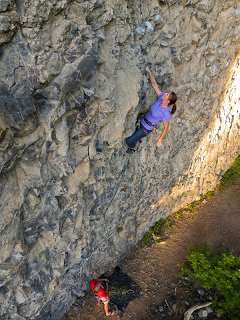 Heather Lords warming up on Mr. Hanky 5.12a - South Park
photo: Dean Lords
The season around home so far has been filled with motivated climbing sessions at various crags near my home in eastern Idaho. My wife, Heather, and I live in a truly remarkable location with many climbing zones to choose from just a short distance from our front door. Many times it feels like we are simply cragging right in our backyard!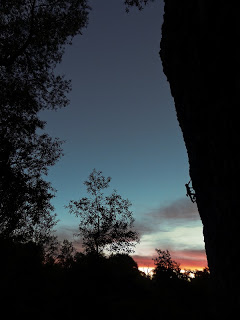 Aaron Turley at South Park.
photo: Dean Lords
While not world class climbing, or world class stone, our local offering provides an exceptional group of motivated locals, and a host of climbing and bouldering. Heather and I have been developing routes in the area for many years now. The stone is primarily volcanic basalt which can often require extensive efforts to clean and equip new routes. But once cleaned and equipped, the climbing can be quite enjoyable with dynamic and powerful movement.
Our newest area of focus this summer is a sector we call the Arcane Crag. It'll host a number of steep and powerful routes. Again, not world class stone, but the Arcane will undoubtedly provide a number of harder projects for us to work on this year.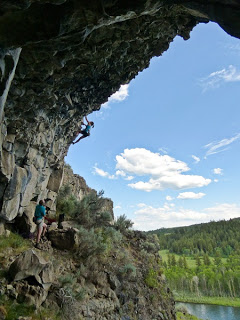 Heather at The Arcane Crag
photo: Dean Lords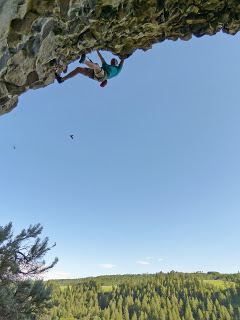 J. Watson working on a new route at the Arcane Crag
photo: Dean Lords
For bolting, i've been hanging around in the Togir Slide harness and have enjoyed the support this harness provides for the back-breaking efforts of bolting steep cave routes. I'm looking forward to getting the work done so i can get back to climbing in my Realization shorts though!
Dean Lords
Mammut Athlete Team Manager