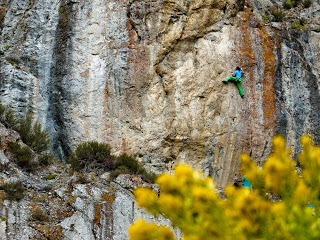 Heather Lords climbing Jigawatt 5.11+ at the Portal in Pass Creek Canyon, Idaho
It was a long, hot, and dry summer here in Idaho. Massive wildfires raged on during portions of August with little to no rain most of the month. Temperatures remained above average for July and August. Meanwhile, we did our best to chase the shade and climb. As September arrived, Heather and I concluded our new routing efforts at various local crags.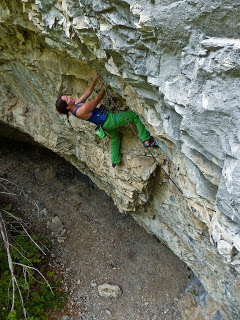 Heather Lords working on Toys in the Attic 5.12c/d at The Pines in Palisades Creek, Idaho
Over the course of the summer we added about a dozen new routes at various crags near our home ranging from 5.8 to 5.13 respectively. These routes vary from short vertical warm ups to long, severely overhanging, power endurance rigs.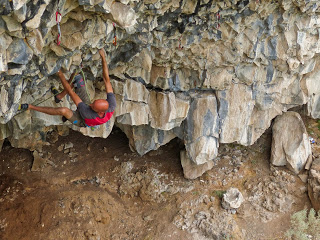 Dean Lords climbing Margin Walker 5.13 at the Arcane Crag, Idaho
Now, with Autumn quickly approaching and cooler temperatures, we're looking forward to just climbing after a long hot season of cleaning and bolting. There are a number of new routes and other obscure crags we hope to visit the next few months.
Look for another photo report in the weeks to come. In the meantime, get out climbing, be safe, and get after it!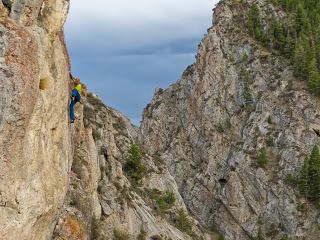 Dean Lords climbing at The Portal in Pass Creek Canyon, Idaho
Dean Lords
Athlete Team Manager